2019-20 winters | Kedarkantha update and news
It is natural to be curious about latest updates and current conditions of Kedarkantha if you are in planning phase. Even more so, if you have already finalised your travel. Here is your much awaited updates of Kedarkantha trek, with latest photos from the trail. Whether you will get snow or not, if there is already existing snow then how much that is? So here is it:
Its an exciting news that winter has already set in the Himalayas by early December and Kedarkantha trail is no exception.
As of early December Kedarkantha received multiple snowfall starting from early November, latest one being on 3rd December.
 Kedarkantha base camp has around one foot of deposited snow already.
Judatal lake is fully frozen and campsite has scattered snow. Forest between Judatal and Kedarkantha base camp is also snowy.
Kedarkantha peak has ample snow on its summit.
In a nutshell, Kedarkantha trail become a fun filled snowy land 😎 .
Kedarkantha latest photos:
Some fresh photos of Kedarkantha shot during first week of December 2019. Fresh snow covers more than 50% of the trail. From Judatal to Kedarkantha summit and back has pretty decent 6 inch to one foot of snow.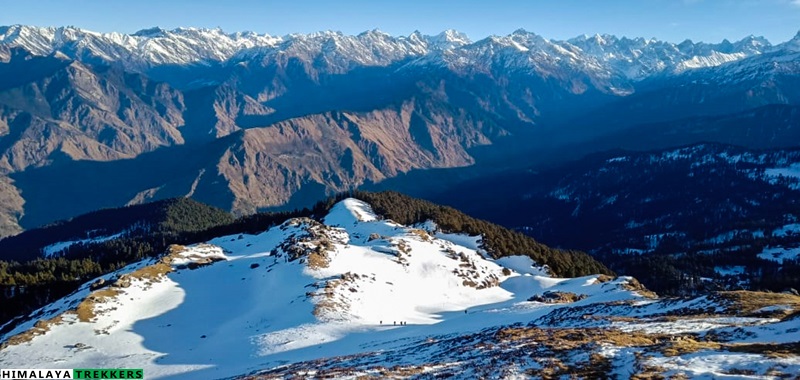 You can see the difference before and after the snowfall from the following pictures. After the moderate fresh snowfall during first week of December, deposited snow increased to a considerable amount. Forest around Judatal and Kedarkantha base become winter wonderland for the time being!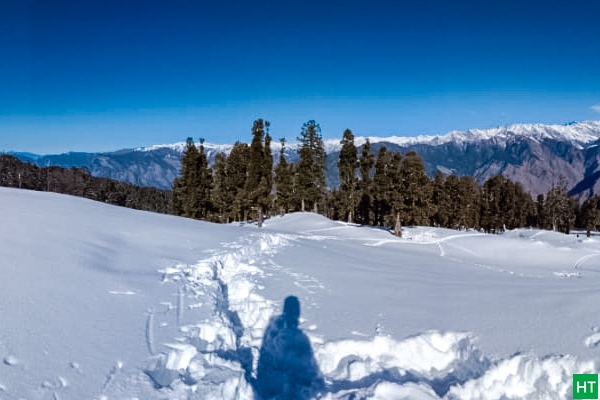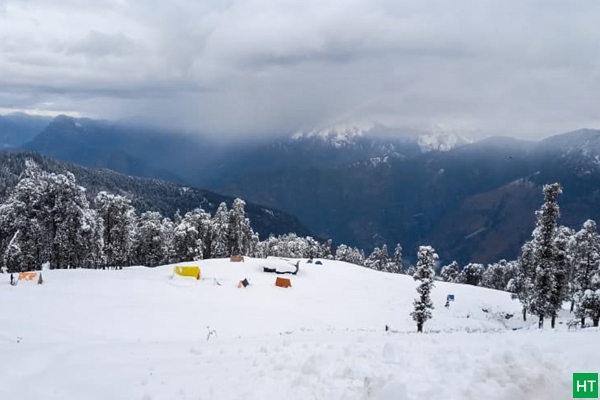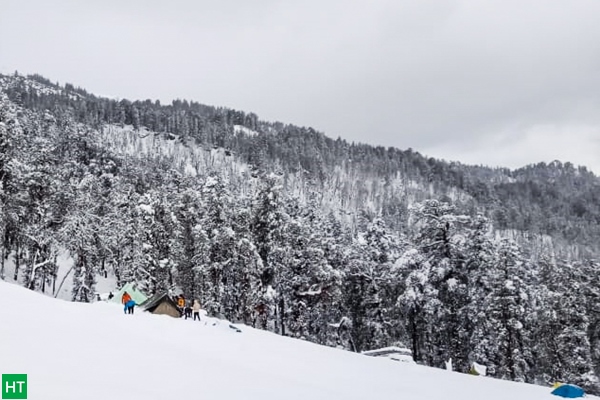 Forecast and snow expectations:
One important factor for Kedarkantha being the most popular winter trekking destination in India is Walking on ample snow. You normally get easy access to snow, at relatively low altitude and easy terrain.
Chance of snowing intensifies during late December to January. As of now, weather forecast predicts precipitation chance of 50% around Christmas.  This in turn should result into snowfall as already temperatures comfortably going below freezing.
This is only early winter season and early to predict snow conditions in January. Although walking may be challenging and indeed strenuous during late winters. The trail may receive 2/3 numbers of moderate to heavy snowfall during late December to January.
You can check current weather forecast of Kedarkantha trek base Sankri and get an estimate of the coming days for your planning pupose.
PS: All photos are shared by HT staff.