Brahmatal lake Highlights:
 
Location:
Chamoli district, Uttarakhand , India
Geo Coordinates:
30.1769929 N,79.5871179 E
Altitude:
3240 m/10630 ft
Major Attractions:
High altitude lakes, major Himalayan peaks and panorama, alpine meadows, snowfall in winter.
Destination Type:
Trekking & Hiking (Easy grade)
Suggested Tour Duration:
6 days (from nearest rail station or airport).
Best Time to visit:
Winters – December to March;
Spring/Summer – April to June;
Autumn – October to November.
Expected Temperature:
Minimum: – 2° C to -5° C in December & January;
Maximum: 25° C to 35° C in May & June.
How to reach:
Via Brahmatal trek route.
Where to reach:
Lohajung, Uttarakhand; Trek base on motor route.
Nearest Rail station:
Kathgodam is 220 Km from Lohajung.
Haridwar is 280 Km from Lohajung.
Nearest Airport:
Delhi – 480 Km from Lohajung.
Dehradun – 275 Km from Lohajung.
About the place:
Brahmatal is an alpine medium size lake at 3240 m/10630 ft.  This captivating trekking destination is a on a hiking trail from Lohajung and measures around 25 Km, to and fro. The lake remains frozen and often filled with snow during winters. The approach to this lake is a charming walk with fantastic opportunity to see high Himalayan snowy peaks among which Trishul, Nanda Ghunti, Mrigthuni, Chaukhamba, Nilkantha, Hati Ghoda are notable. Significant portion of the trail is full with thick forest cover of Rhododendrons. During summer and post monsoon alpine meadows on this area remains rich in green. Due to many takeaways Brahmatal is a growing popular trekking destination in India at present.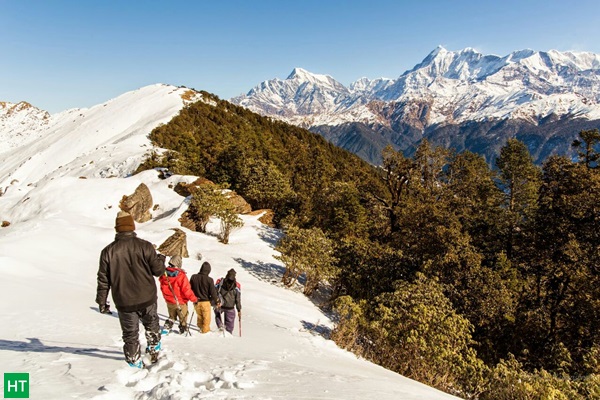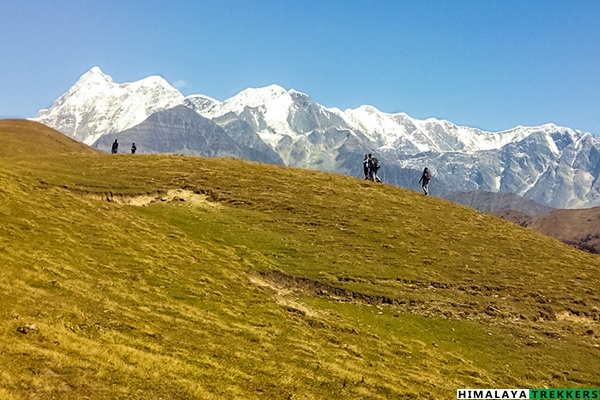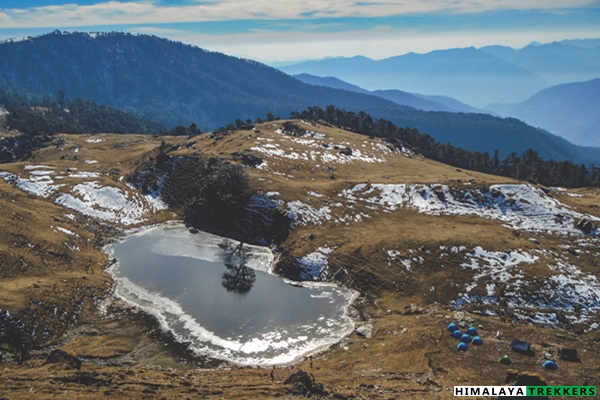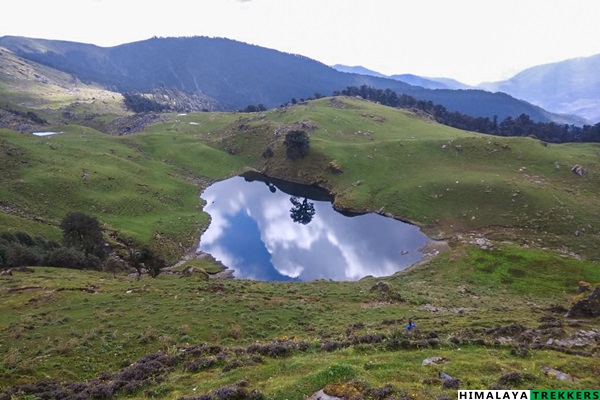 Check our best in class and safe Brahmatal trekking tour package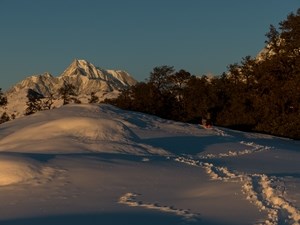 What people sayabout our tour package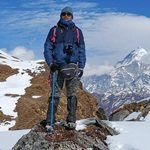 Amalesh Jana
I did some treks with HT including Brahmatal. Their arrangements, hospitality and guidance is good. Guides are friendly. Foods are good and hygienic in the time of trekking.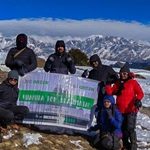 Varun Srivatsav
Thank you HT team and everyone involved for the amazing experience. The trip was timed properly and organised really well. Food and service were great. A very friendly trek group and a lot of good memories to start the new year with. 🙂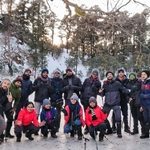 Nilam Lapsiwala
Thank you very much, for this wonderful experience on Brahmatal trek… HT team served us very well throughout the trail, may it be food, tent or any other thing we asked for.
Dr. Poonam Pandey
1. Our trek concluded yesterday. It was well organized. Mr Dev & his team did a splendid job of keeping the entire team well nourished and comfortable. They need to be complimented for their effort & concern.
2. The driver of the Tempo Traveller, Mr Harendra Singh Bisht, is a young & free spirited man who drives well. However, he may be advised to be a little patient and slow when driving.
3. Thanks for the excellent planning, coordination & execution.
Regards,