Highlights:
 
Location:
Chamoli district, Uttarakhand , India
Geo Coordinates:
30.1769929 N,79.5871179 E
Altitude:
3240 m/10630 ft
Major Attractions:
High altitude lakes, major Himalayan peaks and panorama, alpine meadows, snow in winters
Destination Type:
Trekking & Hiking (Easy grade)
Suggested Tour Duration:
6 days (from nearest rail station or airport).
Best Time to visit:
Winters – December to March;
Spring/Summer – April to June;
Autumn – October to November.
Expected Temperature:
Minimum: – 10° C to -15° C in December & January;
Maximum: 25° C to 30° C in May June.
How to reach:
Via Brahmatal trek route.
Where to reach:
Lohajung, Uttarakhand; Trek base on motor route.
Nearest Rail station:
Kathgodam is 220 Km from Lohajung.
Haridwar is 280 Km from Lohajung.
Nearest Airport:
Delhi – 480 Km from Lohajung.
Dehradun – 275 Km from Lohajung.
About the place:
Brahmatal is an alpine medium size lake at 3240 m/10630 ft.  This captivating trekking destination is a on a hiking trail from Lohajung and measures around 25 Km, to and fro. The lake remains frozen and often filled with snow during winters. The approach to this lake is a charming walk with fantastic opportunity to see high Himalayan snowy peaks among which Trishul, Nanda Ghunti, Mrigthuni, Chaukhamba, Nilkantha, Hati Ghoda are notable. Significant portion of the trail is full with thick forest cover of Rhododendrons. During summer and post monsoon alpine meadows on this area remains rich in green. Due to many takeaways Brahmatal is a growing popular trekking destination in India at present.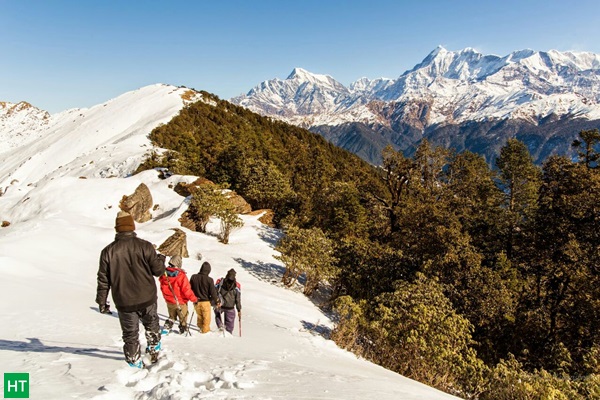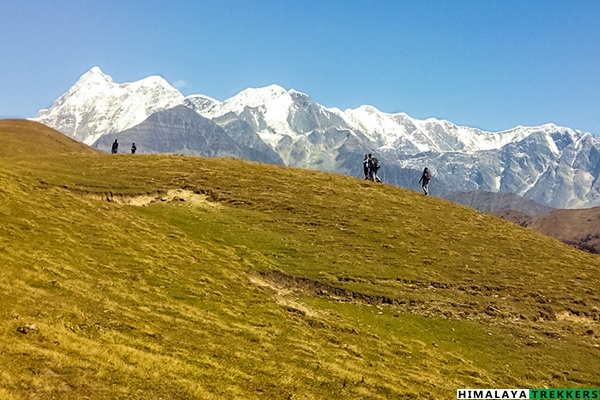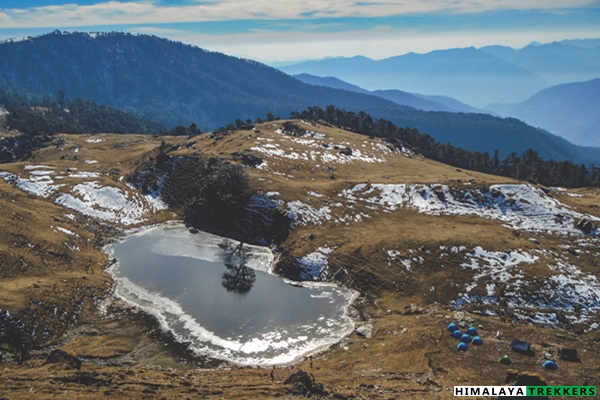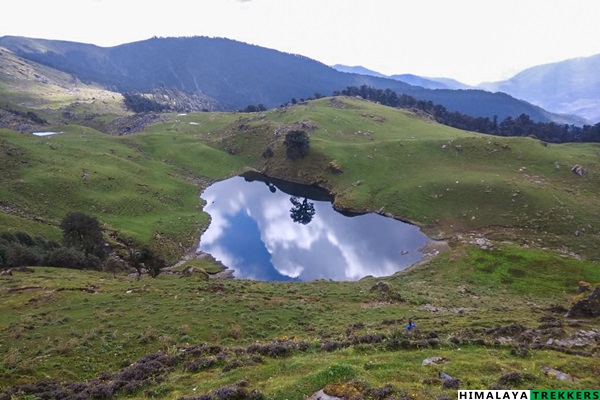 Check our best in class and safe Brahmatal trekking tour package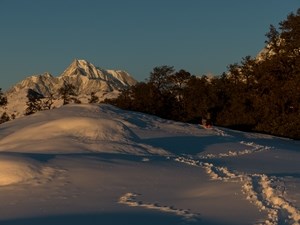 What people sayabout our tour package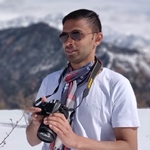 Vanji Nathan Subramani
We went to brahmatal trek with HT and needless to say it was a wonderful experience. HT team was so friendly and helpful right from the person who attends your call to the person who accompanies you to the trek. The team including Aritra, were so patient to answer our queries and give all details we needed. The local team at Lohajung headed by Mr.Dev Singh was amazing. They were so friendly people and were ready to help us at any time. You ask and they get it done. The way they guided and accompanied us throughout the trek, we are so grateful to them. Their food was simple yet awesome. We found nothing to complain in all the 5 days. Thank you HT for giving us a lifetime experience with this Brahmatal trek. Hoping to do more with HT in the future. I would recommend any trek lover to team up with HT.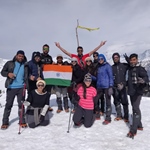 Gyan Prakash
I went to Brahmtal trek from 22-27 December 2018 with HT. All their arrangements were very nice. Excellent guide Pradyumn ji, great cook Sher Singh Danu and Pradeep and other staff members. Thanks to Rhik for patiently answering all my questions before the trek. I look forward to having another trek with them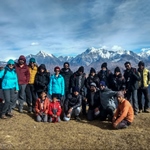 Vishal Jain
I am a beginner trekker and before this trek have done 3 treks, but this trek changed my perception towards trekking, earlier i used to believe that one has to leave all the comforts while in trek but entire staff of HT changed this thought. Food provided during trek was awesome and co-operation and service of entire staff was incredible. Mr. Dev Singh and Mr. Mahipat Singh Ji are best at their field and Aritro Da was cherry on the cake. All the other trek mates were way more enthusiastic than my expectation. I had an awesome time with best people. Thank you HT and all trek mates for wonderful experience and memories.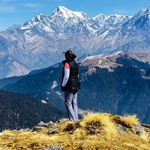 Shruthi Tembad
Plan zeroed in Jan 2017 with Himalaya Trekkers to Brahmatal. We, a group of 12 opted for a customized trek with HT. Being the first time trekkers in Himalayas, we were all excited and was looking forward for safe and fun filled trek. HT was patient enough to answer all our queries, though we raised the same queries over and over again. Recommendations and instructions flowed down to our team from HT to ensure that we were all geared up for the trek. The team accommodated all of our needs, and helped us throughout the trek. Team was very humble and co-operative.
Food – Served very well
Guidance- Heard a lot of stories all along the way
Service- Would say, expectations were met
We lived like a family though it was just for a very short time. Team HT and all of us exchanged experiences and smiles. Looking forward for many more memorable journeys with HT.
Cheers to all the good memories that we had with the help of team HT ! Thank you guys 🙂