Brahmatal snow update for 2019-20 winters:
Some of you have already booked your winter trek to Brahmatal or maybe finalising soon. Here is the latest update from Brahmatal trek trail as per first week of December 2019. This will surely help you to decide and choose your desired date for this exquisite winter trek.
First snowfall of the season occurred on 27th November 2019. This is usual first snowing time in this region.
During first week of December 2019, you will get some snow at or above 3000 m/10000 ft.
 Between 4 to 6 inches of snow deposited on stretches of meadows to Brahmatal and the lake itself.
Thin snow blanket towards Khamila Top also referred to as Brahmatal Top.
Brahmatal trek latest photos during December 2019:
Below are the pictures of Brahmatal trail between 1st to 4th December 2019 that you can get first hand Brahmatal snow update for winters of 2019-20. As a result of late November snowfall, trail already has deposition of some scattered snow around Brahmatal lake and surrounding meadows. Whereas the lower altitude of the trail from Lohajung to Bekhaltal and approach to Brahmatal remains snow less.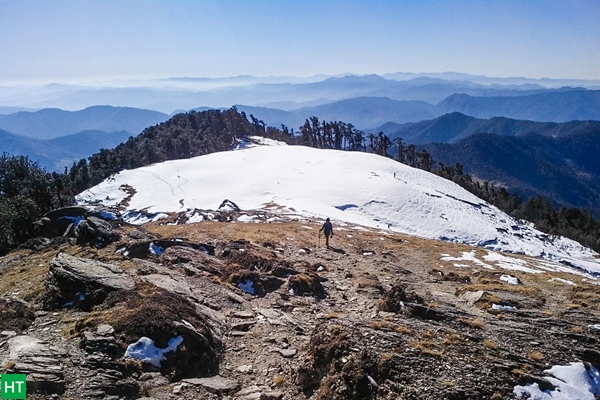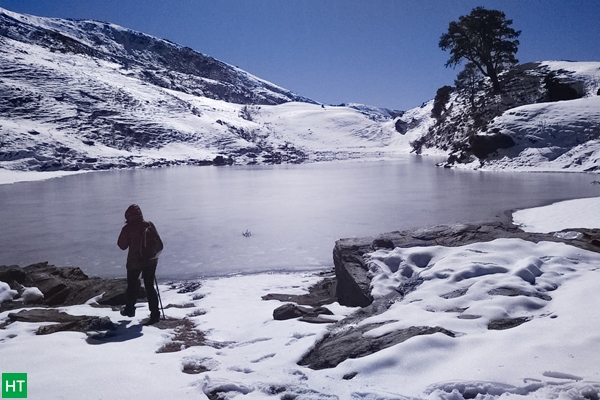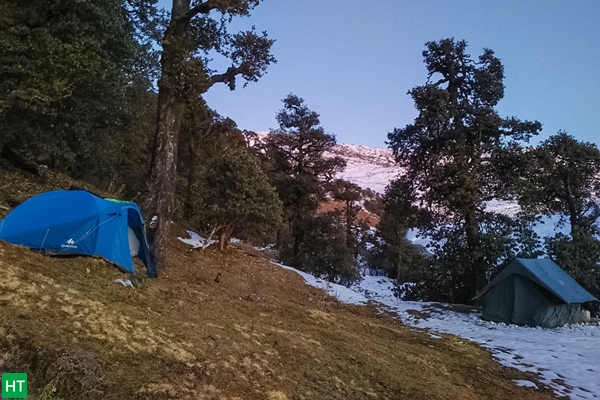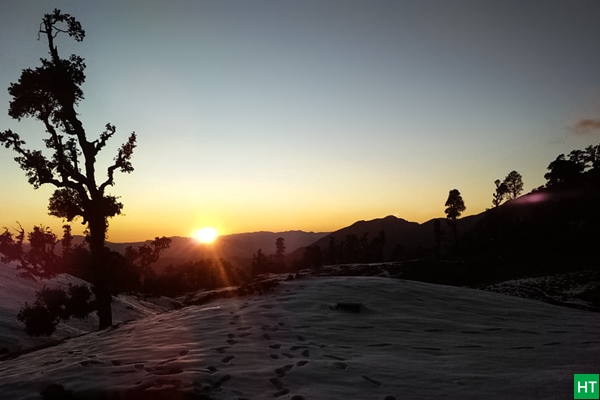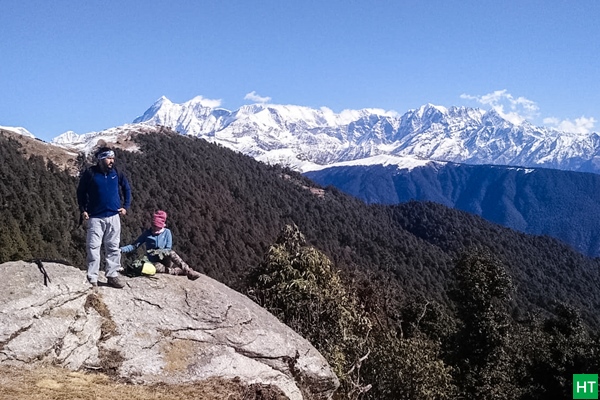 Forecast and snow expectations:
This year winter arrived on time in the Himalayas. Temperature is already plummeting below freezing on or above 3000 m/10000 ft. Even Lohajung is attaining a minimum temperature of 2°/3°C on a regular basis by early December.
As its sunny in daytime, some amount of already deposited snow on trail will melt in coming days. However there should be additional snowfall as well. We expect another one or two snowfall by later half of December. In such condition, you will get moderate level (6 inch to 1 foot) of snow blanket on Brahmatal trail during Christmas New Year time.
 Apart from days during snowfall, weather should remain clear for fantastic view of the high mountains.
Usual sunny days accompanying cold nights. Prepare for -10°/-12° C as minimum outside temperature at Brahmatal during early hours of morning.
You can check the current readings by clicking weather forecast of Brahmatal trek base Lohajung.
Note: Check with us for in case you need any latest weather update directly from base camp Lohajung.
PS: All photos are shared by HT staff.