By this late April 2019, lowlands of India already facing a promising spell of summer. Temperatures steadily charting over 40° C. Many of you have already booked your tickets to the Himalayas for a respite. Some of you surely finalised which trek to go, some yet digging in to chose the right one.
It is a good time to get an update about how spring ended on mountains this year 2019. Here are the treks that we finished from 10th to 20th April.
Also it will help you to check the current snow conditions till the end of Spring (late April) in different regions like Uttarakhand and Himachal Pradesh (around Kullu Manali valley). Furthermore to get an idea about how much it would be remaining in coming months May and June.
Snow conditions forecast for high altitude treks in summer 2019:
Last winter, i.e. 2018-19 was normal in its course and snowfall was good. Due to steady snowfall in winter till February 2019, deposited snow on high altitude is as expected and not low/minimum like last 2/3 years. In our assumption:
In Uttarakhand, any trek which is going around 15000 ft is pretty difficult to complete by mid of May. Treks like Rupin pass  or Bali Pass will probably open by later half of May.
Himachal has lower "snowline" comparing to Uttarakhand. As of late April, heavy snow is present at 3000 m/10000 ft. It is wise to go to treks like Bhrigu lake only after mid May and Hampta pass after mid of June for this summer.
Good news is that for all high altitude moderate grade treks will have snow in June, this summer.
Sikkim/Darjeeling trekking trail weather and snow updates:
The weather upon on Sikkim/Darjeeling was usual in the end of spring. Some cloud, mist, showers, and views of the mountains as well.
Started on 14th April. Weather was misty and flowery, as expected. Some Rhododendron and Magnolia bloom. Occasional afternoon rain showers. No remaining snow.
The team got clear views of the high mountains, Kanchenjunga and Sleeping Buddha from Sandakphu. Weather was sunny from Kalapokhari to Sandakphu and till the end of trek, Srikhola.
You can get an idea of current weather and forecast for Sandakphu here.
Here are some photos we received from the team members: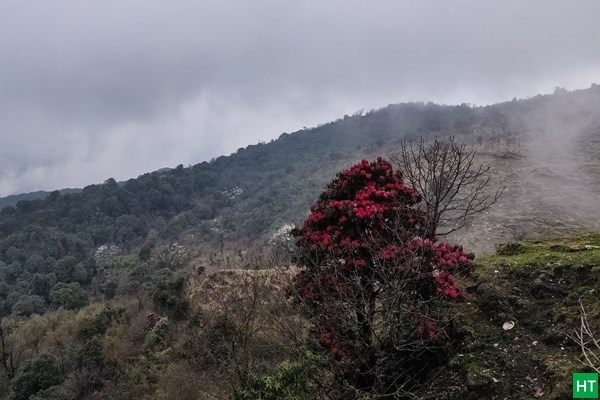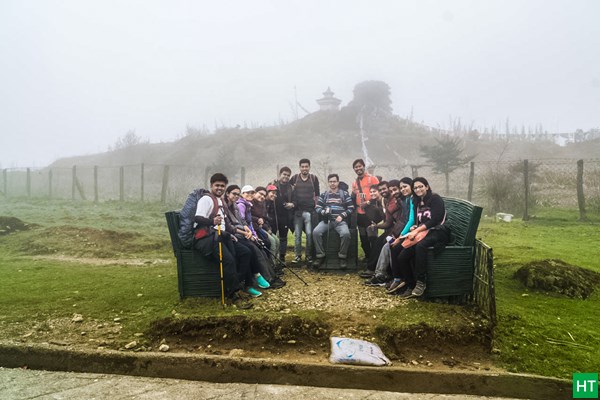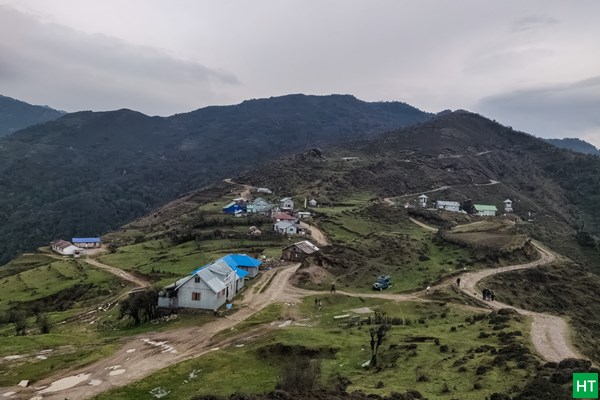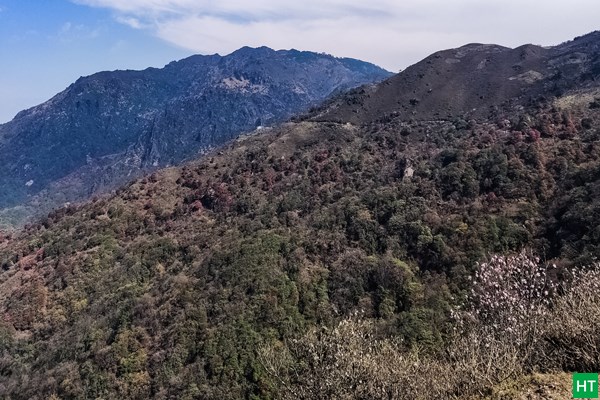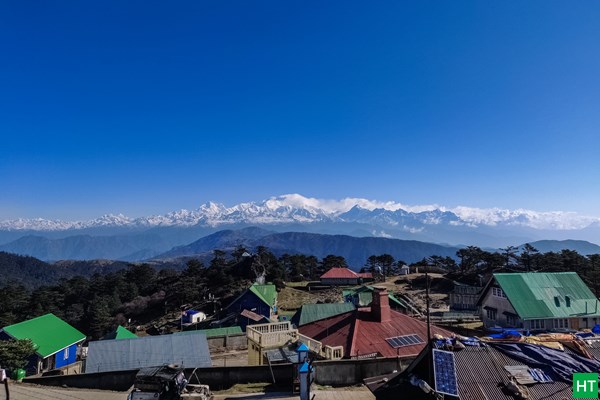 Trek which started on 14th April got good Mangnolia around Tsokha and decent Rhododendron in Tsokha to Phedang stretch.
Weather was typically misty till Dzongri. Light snowfall occurred at Dzongri, Thansing and above.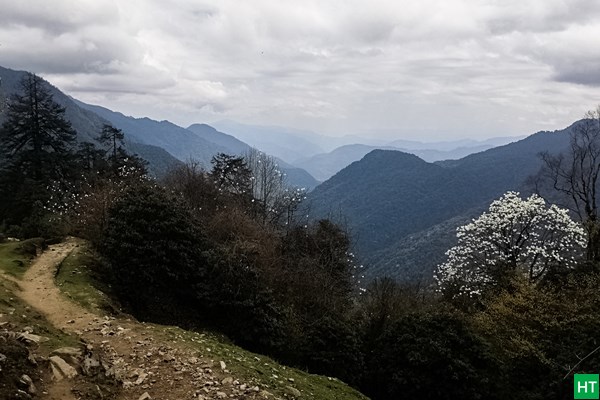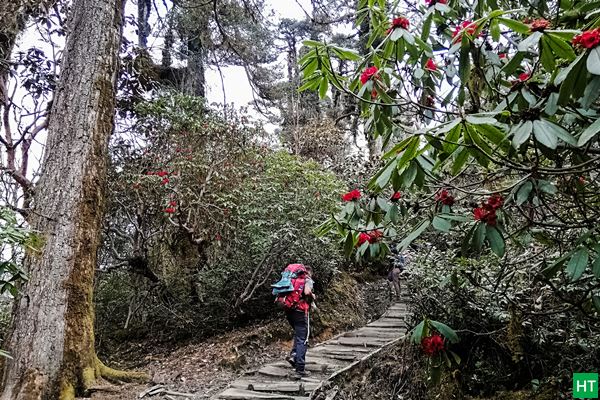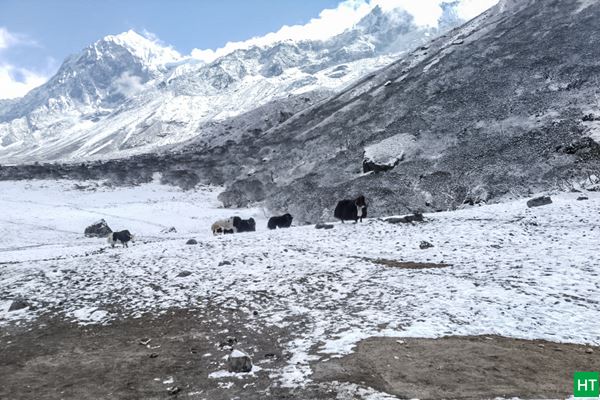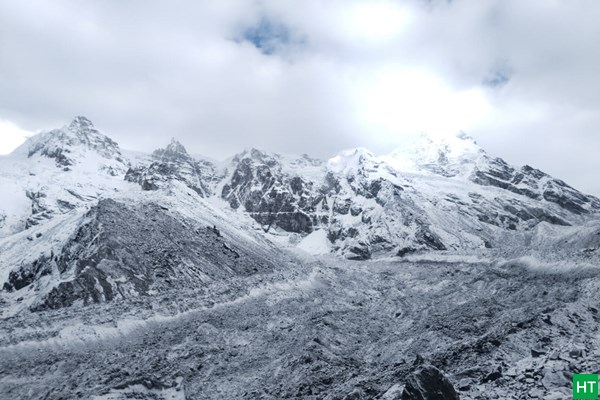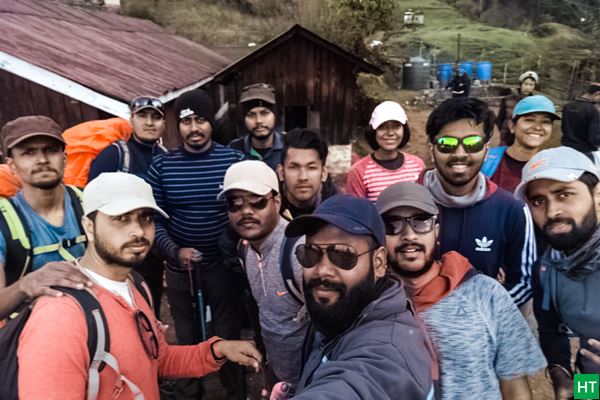 Uttarakhand trekking trail weather and snow updates:
Good amount of deposited snow at ~ 3500 m/11500 ft. Trails are covered with snow above 3000 m/10000 ft, as of late April. We anticipate that residual and scattered snow will remain on treks like Har Ki Dun, Kedarkantha, Bedni Bugyal, Kuari Pass till mid May. High altitude treks going above 15000 ft will have more than 2 ft of snow by mid May.
During mid of April, weather was unsettling in most of the Uttarakhand. It snowed on 16th and 17th April at Simatra campsite and above.
Only one of our team member decided to take the challenge and reach Har Ki Dun.
The route is open now and snow is melting.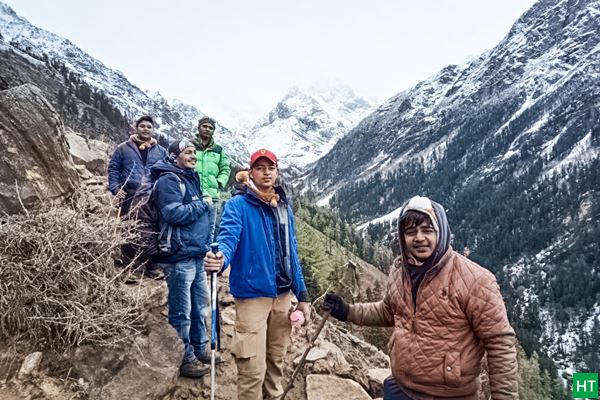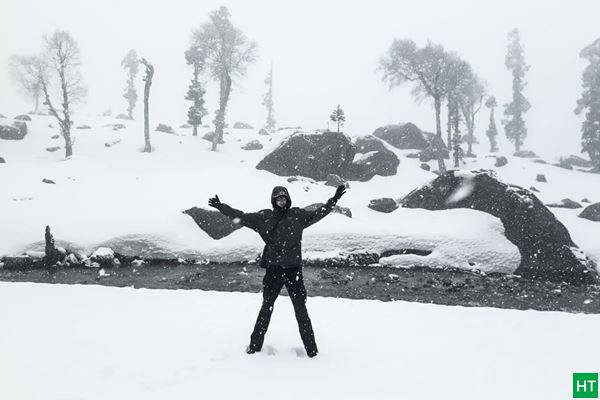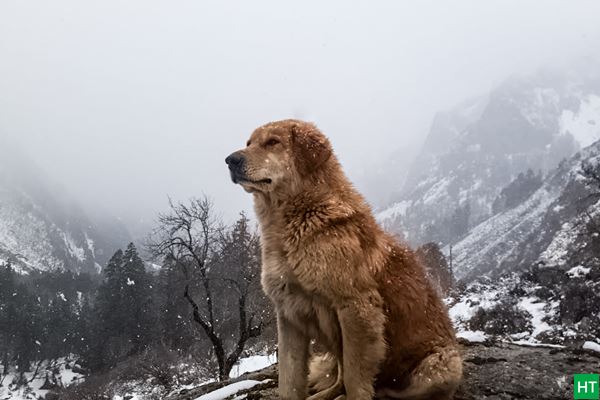 You can get an idea of current weather and forecast for Har Ki Dun here.
Still more than 6 inch of deposited snow on Dayara Bugyal. Towards Bakriya top snow is almost a feet.
Weather was inclement during mid April, though for couple of days. Once cleared the team good good views.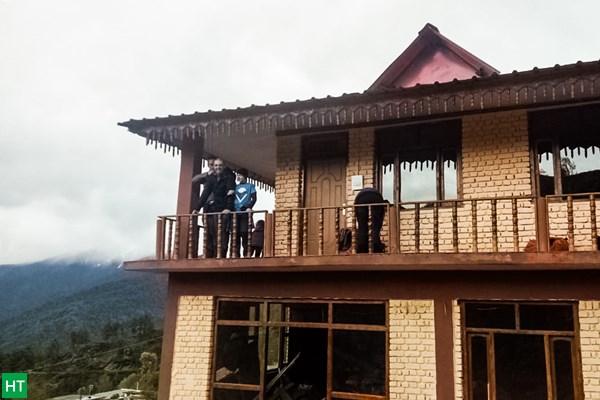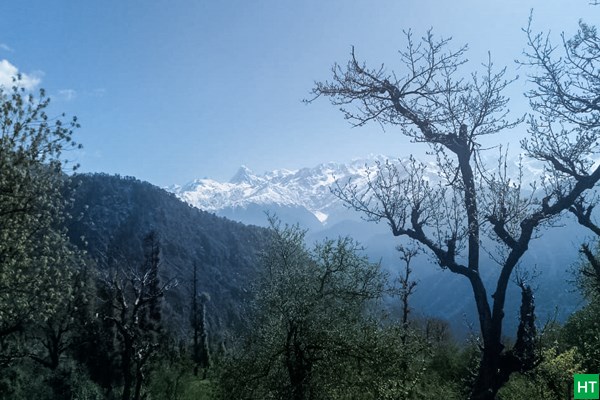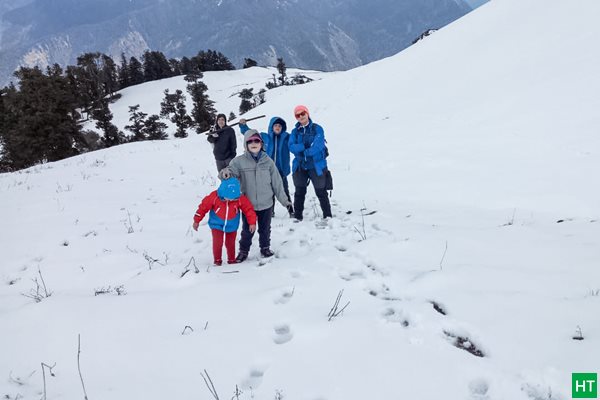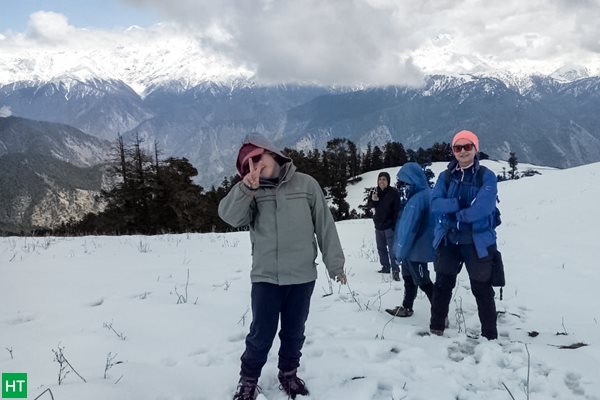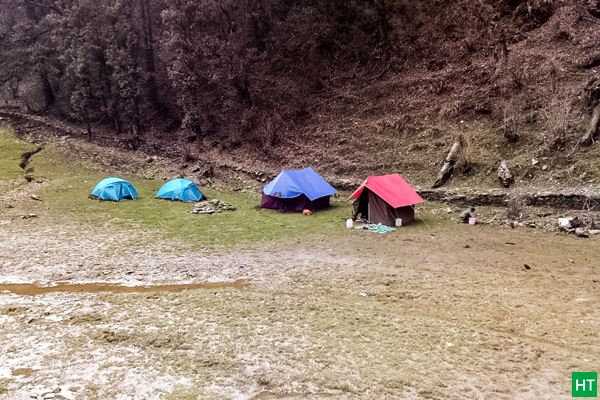 You can get an idea of current weather and forecast for Dayara Bugyal here.
Himachal Pradesh trekking trail weather and snow updates:
Treks around Manali has not really opened till late April due to heavy snow. Only a day hike or two is comfortable at present. Up to one foot of deposited snow at ~ 3000 m/1000 ft mark. In our estimation routes like Beas Kund, Bhrigu Lake will open to all around mid May or later this year. Teams will probably start crossing Hampta Pass from beginning of June 2019. All routes around Manali will have residual snow in June 109.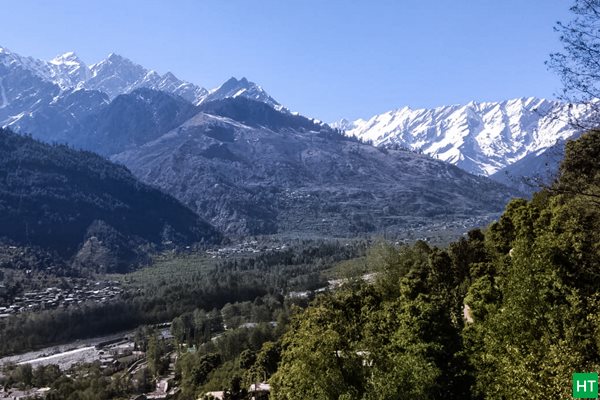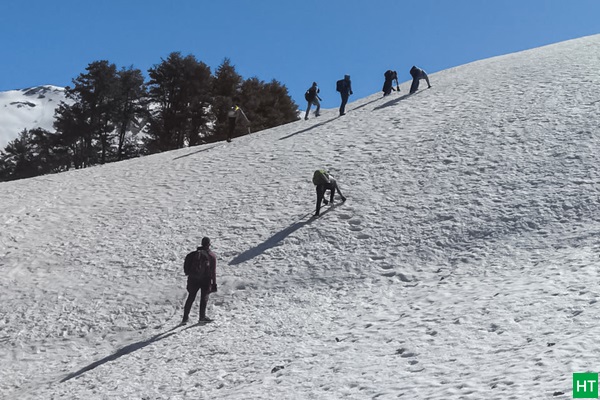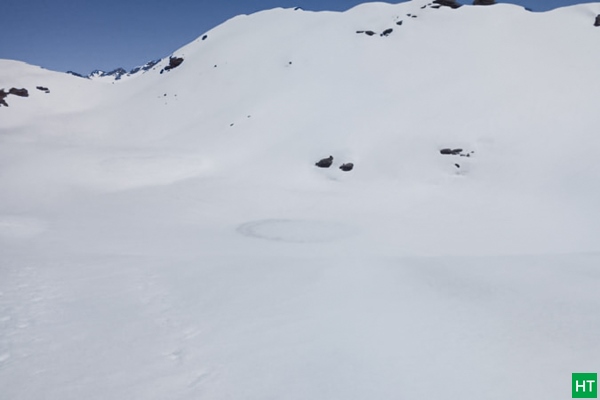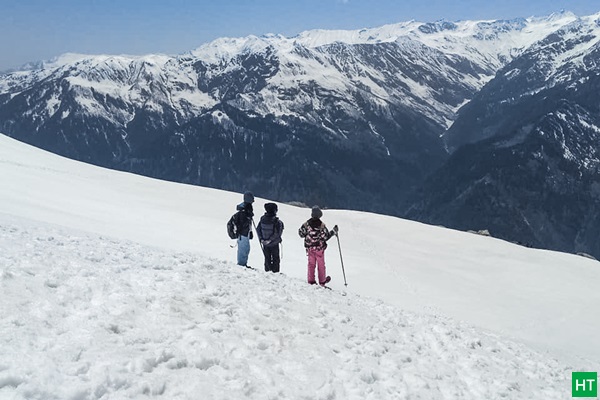 Final take on treks for this summer of 2019:
Most of the Easy grade trekking trails in Uttarakhand should have remaining snow till mid to end of May 2019.
It is a good idea for you beginners to explore these great summer treks in May and June.
Treks around Manali kike Bhrigu lake or Beas Kund will have ample snow throughout May and residual in June 2019.
High altitude treks or moderate grade treks like Rupin Pass, Bali Pass or Hampta pass will be comfortable in late May to June with residual snow.
Check our Fixed Departure trek calendar which is adjusted considering the weather and snow conditions of this season.
All pictures are shared by HT trekkers and staff.