Don't let your heavy rucksack spoil the fun of your hike – pack LIGHT, trek SMART
Whenever you go for a hike, be it a coastal or jungle trek or be on a rigorous high altitude trek, it's hard to let go of everything and simply enjoy your being in your personal heaven, when your back is continuously shouting for relief. Remember those beautiful snaps you never took because your sack was so heavily plunged on your shoulder that you couldn't even afford lifting your arms up. And the view finder thus never met your eyes. The tragedy sounds familiar?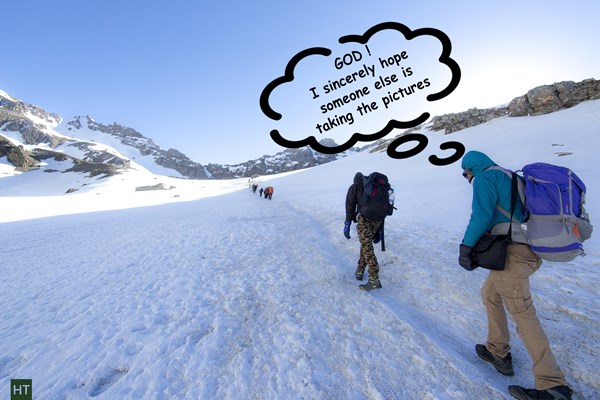 Here in this blog we'll try to have some practical solutions to this problem. Though it's kind of fun to get pissed at these things in your first three four hikes and then come up with original solutions yourself, it doesn't hurt to come prepared in your first trek.
1) Carry Only the Essentials:
There will always be a few things which you might need while travelling but are of no use while hiking. Leave that extra weight behind at a cloak room or locker at a Junction point where you're going to come back after finishing the trek. Collect your stuff while returning.
Now while hiking you don't need more than one spare clothing. Weather in high altitude is quite unpredictable. Still it's safe to carry just one spare T-shirt or one spare trek pant. No need to carry jeans or formals.
Research thoroughly about your destination. Check the usual weather pattern of that region on your chosen date window. Plan the journey to the trek base from your hometown. Count the days and try to carry the bare minimum you need for these many days.
When you plan to join any trek with us, we take care of all the central logistics. You don't even have to bring your own sleeping bags. All you have to bring & carry are your personal belongings. If you're planning to go solo or independently this list of things to carry on a trek ( or Download PDF) will help you to understand what all gears are necessary for a high altitude trek in the Himalayas.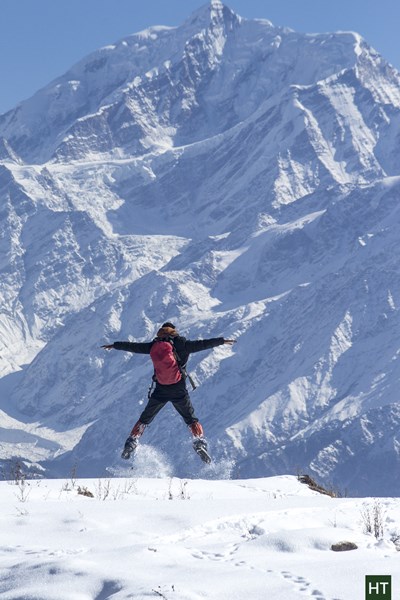 2) Buy the Lightest Gear Available :
21st Century is a blessing for hikers, in terms of availability & quality of hiking equipment. Without a doubt gears available now a days are better than ever. Patagonia, Columbia, North face etc are doing an amazing job supplying hikers exactly what they need. In my country, India, though these are pretty expensive options, Decathlon is opening new branches every now & then here.
These companies know the fact that heavyweight gears and hiking doesn't really go hand in hand. So they are coming up with latest light weight yet more durable weather conditioned gears each year.
These high quality equipment are rather expensive, but  if you do your research and spend a few extra bucks on the right gear, I bet that you won't repent.
3) Buy One Water Proof cum Wind Proof Jacket , Instead of Two Separate:
Water proof and wind proof jackets are must items to carry be it a short hike or a long one. Instead of carrying two separate jackets for wind and water protection, you can buy just one waterproof cum windproof jacket. It saves both extra space and extra weight required to carry another additional jacket.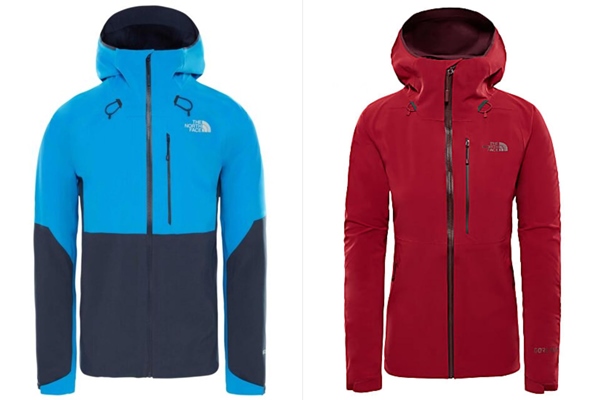 Previously in pre Gore-Tex era water proof jackets used to be mostly non breathable and hence very uncomfortable. Now you have wide varieties of option available to choose from.
4) Mirrorless Camera Body:
DSLR / SLR  camera bodies are heavy. On the other hand quality wise DSLR (/SLR) images are the best, especially if you are clicking landscapes. It's a lifelong dilemma to many hikers to carry their high end DSLRs is their hikes or not.
If you're going through the same dilemma, check out the mirrorless cameras available in the market. You get full frame  sensors in mirrorless bodies. Since the whole mirror removing procedure is absent in mirrorless cameras, they are technically faster than any average DSLR and now a days they can capture print quality raw images at a speed as high as 12 fps.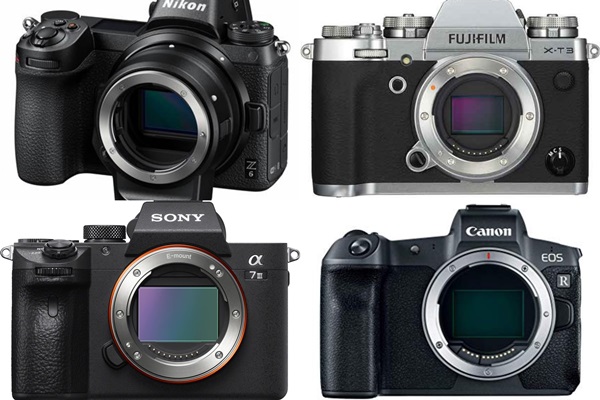 One drawback of these camera bodies being small in size is their battery life. Smaller volume of camera body fits only smaller size batteries. Adventure photographers have always faced this problem with their tiny sports cams( Go por etc). They simply bought more batteries. So if you can throw a few bucks extra for additional batteries, choosing a mirrorless camera for your hiking trip sounds like a good idea. To know a few hacks to increase your battery life while hiking, click here.
5) Carry a Kindle Instead of Book(s):
Are you a regular hiker who likes to read ? But the weight of your books are stopping you to carry any books  in your trek. Or may be you're worried your books will not endure the rough conditions while hiking.
Those are all valid concerns but you can consider carrying a kindle instead.
Kindles are Digital e book readers available in Amazon store. They have good battery life and can survive a week of rigorous reading in cold weather. And they are really light weight. The heaviest model till date weighs only 374 g.
Once fully drained the dead battery takes approximately four hours to get fully charged. Nowadays waterproof variants are available as well.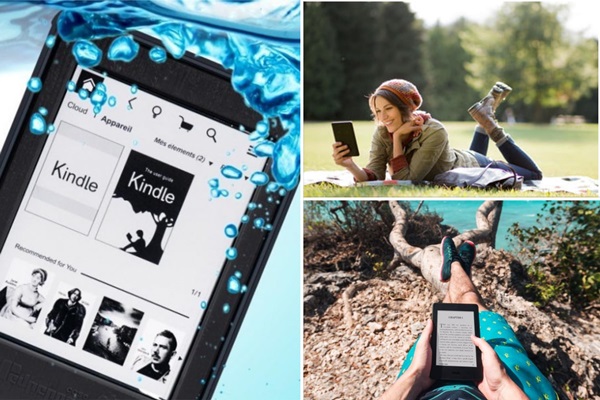 You can also read eBooks in your smartphones or tablets after installing the Kindle app. But reading a kindle is a far smoother experience for your eyes.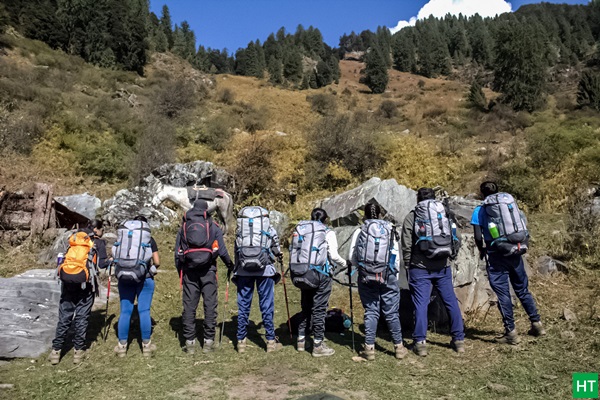 Hope you'll find these hacks useful next time you pack for your hiking trip. If you've anything to add in this list, let us know below in the comments. Thank you.
Check out these
Upcoming treks and expeditions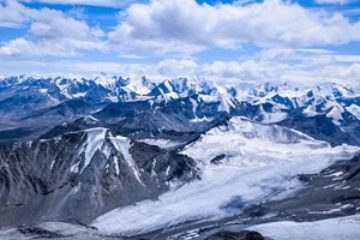 Are you looking for a snow trek next winter?
Check out this video