My husband and I would like to plan a trip to Uttarakhand June 1 – 15. We are interested in the Valley of Flowers Trek. We live in Phoenix, AZ in USA. There is a possibility of our friends joining us as well. If they decide to join us we may have 4-6 people group (1 to 3 couple). We are interested in the premium package from Haridwar. Appreciate if you can let us know the expected price per person (or per couple). Also, could you please let us know the COVID rules for international travelers.
Thanks.
Valley of Flowers trek usually opens every year along with the shrine of Hemkund Sahib during late May to early June. Early June is typically not a good time to visit the National Park, as there will be hardly any flowers. Although the earliest flowering of one or two species like Marsh Marigold starts in early June, these are common in other Uttarakhand treks as well. Neither you will get many types of flowers nor the abundance. So we don't recommend this trek during early June.
Also note that this year snowfall is pretty good as of now and Hemkund Sahib may not open in May at all. Usually the decision is taken around April or so when the shrine will be open for tourists.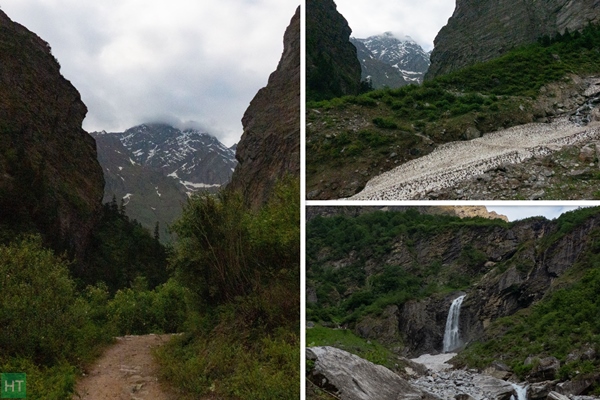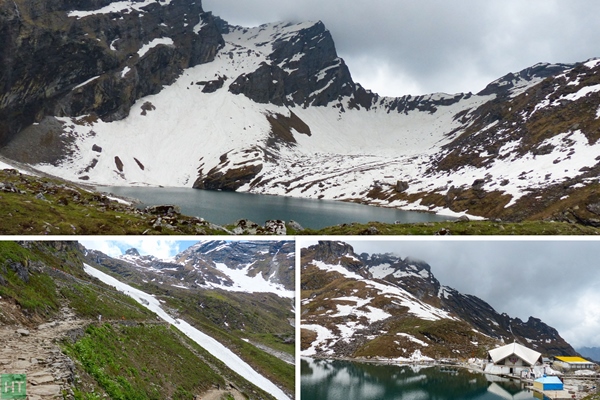 Regarding Valley of Flowers premium accommodations, i.e. the Swiss tent options: It's difficult to get them ready by early June by the respective owners.
In my opinion, if you like to visit the Valley of Flowers, then better to postpone your tour at least for a month. Otherwise there are beautiful treks in Uttarakhand or Himachal Pradesh which are suitable in early June. We would be more than happy to arrange a customised private tour for your family and friends.
Feel free to share any inputs or any queries that you may have.
Thanks for getting back to me so quickly. Unfortunately, we can not delay our trip to July. We are open to your recommendations for other hikes in Uttarakhand and Himachal Pradesh which might be suitable for us in June. However, we don't mind taking a chance in June to trek Valley of Flowers.
As per our last discussion as you plan to finish your trek by the first half of June so we don't recommend Valley Of Flowers. Instead we would like to go through the below treks which are just fine in early June. These are either Easy grade or entry level Moderate treks and with some preparation you can complete these comfortably.
Note that early June is not a season for Sikkim/Darjeeling (monsoon arrives) or Kashmir treks either (heavy snow remains above 3000 m). So we keep our options within Uttarakhand & Himachal Pradesh.
Here are the recommended trails for your first long duration hike during early June.
Har Ki Dun trek: This is one of the all time favourite hikes in Uttarakhand. Essentially a river valley trek which turns green in summer. The trail goes through interior villages inside Govind National Park. Although the trail is longer than usual Easy grade treks, it's gentle and gradual.
Bhrigu Lake trek: This is a beautiful hike above in Himachal Pradesh and located above Manali. This green trail goes through lush meadows to a frozen lake in summer. It offers a lovely bird's eye view of the Manali and Solang valley as well as a panoramic view of the peaks surrounded by.
Ali-Bedni Bugyal trek: This is a spin off from the famous Roopkund trek and has been very pristine in recent years. It offers on of the grandest walk on the alpine meadows with close view of high snowy mountains. Additionally it gives opportunity to camp as well as stay in homestay inside village. This is an entry level moderate trek and we can increase a day and camp so that it becomes easy.
Hope the above will help you to decide. Feel free for any suggestion or queries that you may have.
My Husband and I will be interested in Har Ki Dun Trek. My question is which one do you recommend – Camp or Homestay. Start Day June 2. I also have one more question. Can we start our tour from Haridwar? or we have to be in Dehradun?
We are glad that you liked Har Ki Dun trek.
Yes you may start from Haridwar as well but the car journey would be some 65/70 Km (approx 2 hours) more to the base camp Sankri than starting from Dehradun. There is an airport between Dehradun and Rishikesh cities (Code: DED) which is 25Km away from Dehradun.
Now there are advantages and disadvantages of both the camping or the homestay version.
1) Har Ki Dun camping style: This is our usual itinerary like many others, stays are in camps and we can't stay at Har Ki Dun. We go for a day hike and get back to Simatra camp which is 5 Km before Har Ki Dun. Customisation is possible in this mode with although the overhead remains on the heavier side for small no of people. On the other hand, you will be accompanied by a guide, cook, helpers and horses with a horseman so it has more human assistance and hence safer. Also we have more flexibility in terms of services.
2) Har Ki Dun in Homestay style: This is a fantastic option for small team size up to 4/5 members. Same trail as of the previous variant. Customisation is possible with respect to itinerary with a chance of staying at Har Ki Dun at simple Forest rest House/Hut. This route is well suited for those who wish for their private tours and don't mind staying in simple clean pahadi homestays while enjoying simple meals. Here only a guide and maybe one porter for carrying your bags will be required.
Thanks for sending us all the details regarding this trek. We are evaluating the two options – camping vs homestay. We will get back to you in a couple of days.
One more question. If it is possible for us to stay 1 extra day in Sankri to acclimatize before starting the trek. Also, which lodge will we be staying in Sankri?
It will be helpful for all, if you spend an additional day at Sankri before the trek. You can get adjusted to the environment and walk around to acclimatise.
There are many accommodation options at Sankri aiming for the trekkers. None are really in the "fully serviced" category. Some homestay/lodges look good from outside yet very simple inside.
Do you have anything specific in your mind? We plan your accommodation at "Wild Orchid Inn" or similar which has standard rooms with attached toilets and running hot water. There are options like "Meraki Cafe" but their rooms are for 3 to 4 persons or more and toilets are outside and common in nature.