In this article we will elaborate our Valley of Flowers trek tour packages and cost including budget and premium options.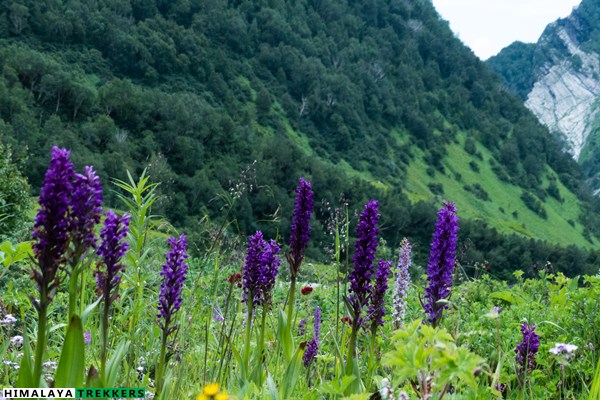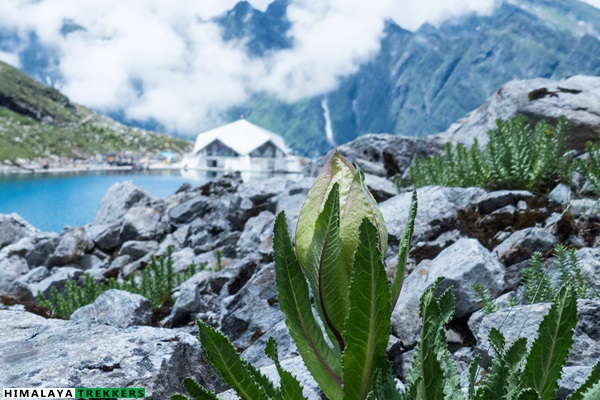 Unlike other Himalayan camping treks, accommodation during Valley of Flowers trek is in private lodge/hotels. This trek is essentially a "Tea House trek" where you get accommodation options and food on the trail.
Neither we are a Travel Agency/Portal nor a Booking Platform but a trekking tour operator. This ensures that our own staff/trek guide(s) will be present at Ghangaria and we have long standing lodge/accommodation partner and car transporter. You will get proper up to date information from us before a booking.
Our Valley of flowers trek base is Govindghat and we stay at Ghangaria to visit Valley Of Flowers and Hemkund.
Fixed Departure tour package:
Our regular Fixed Departure treks to Valley OF Flowers is of duration 6D/5N, Haridwar to Haridwar. Inclusions are standard with budget accommodation on triple/quad sharing rooms. Lodge/hotels are simple with clean beds and toilets at Govindghat  ( 2 nights) and Ghangaria (3 nights). We serve nutritious vegetarian meals (3 meals, tea/soup) during the trek. We also insure trekkers against any accidents during the below itinerary. TREK FEE is ₹ 7800 + 5% GST per person, Govindghat to Govindghat. This doesn't include transportation cost to and fro Govindghat to Haridwar (₹ 2500-₹ 2000 when shared between 5 to 10 trekkers.) . Applicable Group Discounts for 3 or more trekkers joining our scheduled groups.
Day 1: Drive from Haridwar to Govindghat – 290 Km  – 12 hours
Day 2: Trek to Ghangaria – 14 Km – 7/8 hours
Day 3: Trek to Valley of Flowers and back to Ghangaria – 8 Km – 6/7 hours
Day 4: Trek to Hemkund Sahib and back to Ghangaria – 12 Km – 7/8 hours
Day 5: Trek to Govindghat – 14 Km – 6/7 hours
Day 6: Drive from Govindghat to Haridwar – 290 Km – 11/12 hours
*** Trekkers need to reach on their own to Haridwar on Day 1 morning (by 6 am) or the previous night. Return to Haridwar on Day 6 evening (by 8 pm).  Arrange your tickets for inward journey and return from Haridwar accordingly. Transportation cost to reach Govindghat and return are not included in the TREK FEE. ***
The Fixed Departures maynot be suitable for reasons but not limited to:
Dates not matching
You are a group of trekkers (ranging from 2 to 20) and wish your own customised private trip as per your preferred dates.
 You are a small group and looking for few upgrades/services like twin sharing accommodation, better quality/premium accommodation and meals.
For the above we have the following options:
Private customised trip with Budget accommodation options (similar to Fixed Departure) and Tour Cost:
Following is a price matrix to give you an approximate idea. TREK FEE may slightly vary depending peak or off peak season. Itinerary will be same as Valley OF Flowers trek and inclusions as per COST INCLUSIONS tab there.
No of Persons
4
5
6
7
8
9
10
15

TREK FEE (per person)

(Govindghat to Govindghat)

₹ 11,800
₹ 10,800
₹ 10,200
₹ 9,600
₹ 9,000
₹ 8,800
₹ 8,500
₹ 8,000
*** 5% GST on TREK FEE
*** We will arrange transportation from Haridwar to Govindghat and return. You pay directly to the driver as per following actual cost:
Tata Sumo/Bolero: ₹ 6500 one way (Can accommodate 6/7 persons)
Tempo Traveller: ₹ 10000 one way (can accommodate 10/12 persons)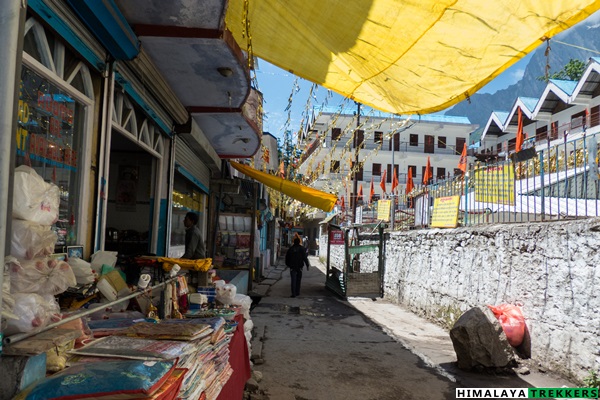 Private customised trip with Premium accommodation options and Tour Cost:
For premium type trips, the main difference is the accommodation type. This will be on twin sharing, deluxe category rooms in Hotel Bhagat Govindghat for 2 nights (Day 1 & 5) and premium Swiss type tented accommodation at Ghangaria for 3 nights. (Day 2,3,4). Location was these are the best that you can get on this trail. Meal standards will be better than our usual Fixed Departure/economy category. However choice of non vegetarian food is not possible on this trail. You will be accompanied with an experienced trekking guide(s) maintaining our regular safety standards. Your main rucksack/luggage will be carried by horse(s) that you can comfortably trek with your day pack.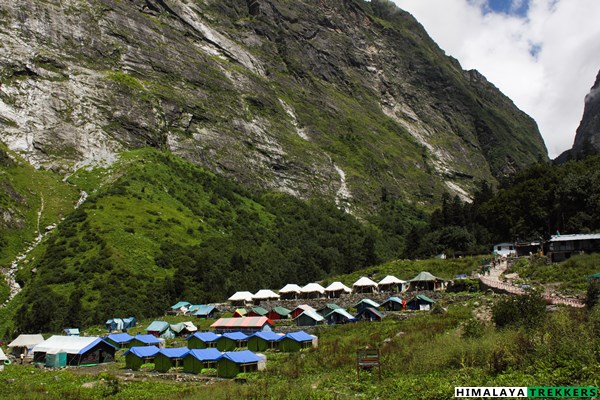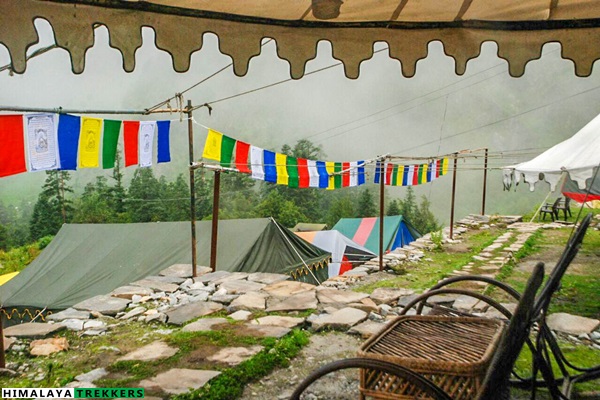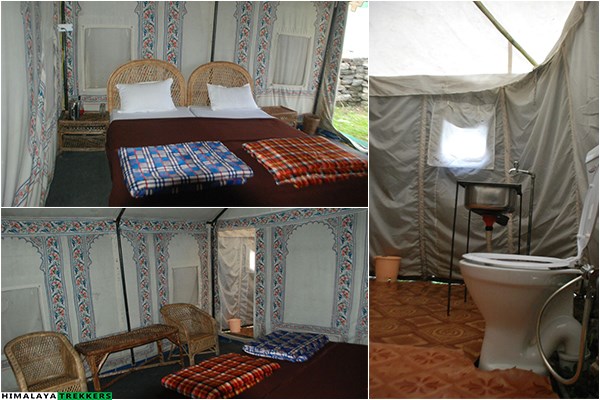 Below price matrix will help you to plan your trip. Check with us before booking for the availability. Itinerary remains same, as per Valley of Flowers trek.
No Of Persons
2
4
6
8
10

TREK FEE (per person)

(Govindghat to Govindghat)

₹ 25,200
₹ 19,900
₹ 18,200
₹ 17,300
₹ 16,500
Note:
5% GST on TREK FEE.
We will provide one qualified local trekking guide who will have excelling understanding of the trekking trail and terrain up to 8 trekkers. For groups of 9 or more we will provide 2 such guides.
We may arrange a specialised flowers guide inside Valley Of Flowers. We can pre book such a guide based on the person's availability. You may pay directly @ ₹ 3000/day on spot to the guide.
If you wish to offload your luggage during trek, then we will arrange a horse for the same on spot. You pay directly (₹ 1200-1400 for Govindghat to Ghangaria, one way. It is better to carry rucksack or duffel bag instead trolley bags).
We will arrange transportation from Haridwar to Govindghat and return, if needed. You pay directly to the driver as per following actual cost:
Toyota Innova: ₹ 9000 one way (Can accommodate up to 5/6 persons)
Mahindra Marazzo/TUV/Ertiga: ₹ 7500 one way ( up to 4/5 persons)
Tempo Traveller: ₹ 10000 one way (can accommodate 10/12 persons)