Please let me know about the details of trekking options in Barsey area or in Sikkim/Darjeeling area during the first week of January. We plan our vacation for 7 days, including journey from NJP to NJP.
We are a team of 4 members about 50-52 years of age group and preferably want to stay at trekkers hut / homestay as per availability.
Let me know the different options which we can explore.
As we discussed and understood you prefer stay in lodge/homestay and hike around. The nature of trail and hike should be easy grade, probably 4/5 hours a day, i.e. half a day. Here are our two proposals in which you can utilise your holidays most while on a soft hiking trip.
Okhrey Hilley Barsey Gorkhey Srikhola trip:
This trail combines both Sikkim and Darjeeling area. Initially we will explore Barsey Rhododendron Sanctuary and then enter the perimeter of Singalila National Park at Gorkhey, Darjeeling. This is basically an extension of our Barsey Rhododendron trek and clubbing adjacent Gorkhey Srikhola area of Sandakphu and Phalut trek.
Suggested itinerary:
Day 1: Reach NJP/Bagdogra by 9 am and drive to Okhrey via Jorethang and Sombaria. Homestay accommodation  – 130 Km – 6/7 hours.
Day 2: Drive to Hilley – 10 Km –  30 min – trek to Barsey – 4.5 Km – 2/3 hours. Accommodation in Trekkers Hut.
Day 3: Explore around Barsey  – half day hike – 3/4 hours.
Day 4 : Trek to return Hilley 4.5 Km – 2 and stay at Hilley mushroom hut. Explore around the horticulture garden etc.
Day 5: Drive to Okhrey Ribdhi to Bhareng – 1 hour – Hike 3/4 hours to Gorkhey. Lodge/homestay accommodation.
Day 6: Trek to Timbuey via Samandin and Rammam village – 10 Km – 5/6 hours. Homestay.
Day 7: Trek down to Srikhola – 3 Km, 1 and a half hour – drive to NJP/Bagdogra, – 150 Km – 6/7 hours.
Here are some photos which will give you an idea.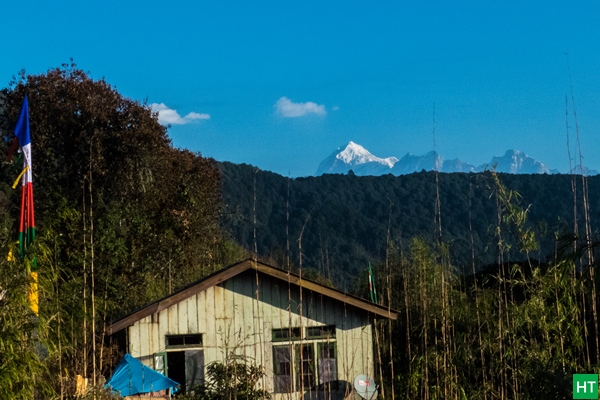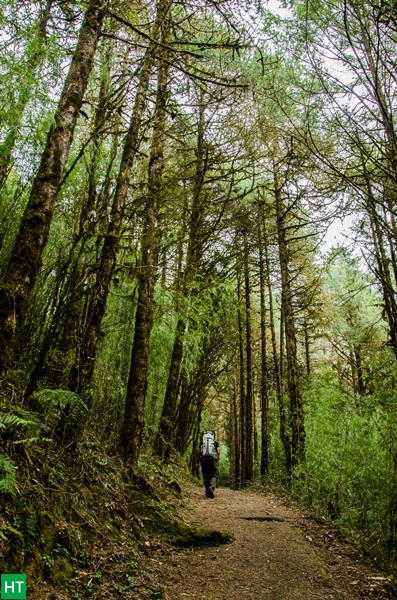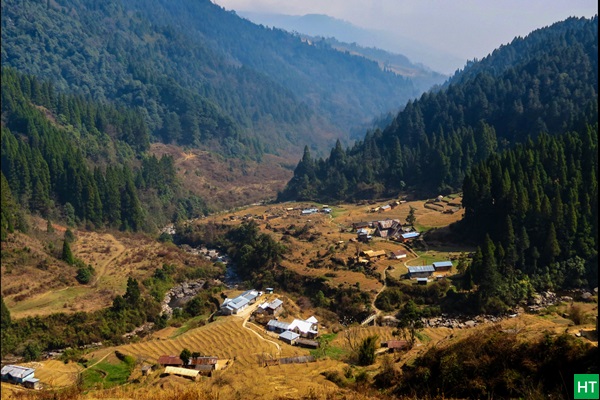 West Sikkim monastery circuit in homestay:
This is an offbeat trail around Yuksom in low altitude nd ideal in winters. We will hike from one monastery to another and stay in homestay. This is particularly for the people who wish to stay in simple homestay and wish to observe local customs and cultures. Below is tailor made variant of our Sikkim monastery trek with additional days around.
Suggested itinerary:
Day 1: Reach NJP/Bagdogra (latest by 9 am) and drive to Yuksom via Jorethang and Tashiding – 150 Km – 8 hours. Homestay accommodation @ Yuksom.
Day 2: In the morning visit Kathok Lake, Coronation site and the local monasteries at Yuksom. In the afternoon you may visit Gufadara a small village which is a climb of 30 mins from Yuksom. Homestay at Yuksom.
Day 3: After breakfast hike to Dubdi monastery (oldest in Sikkim)  –  continue to Hongri village and monastery via Tsong village –  5 Km – 4/5 hours. Accommodation in basic homestay.
Day 4: Hike to Chongrang village – Sunon monastery – 4/5 hours. Homestay at Sunon/Chongrang village.
Day 5: Trek to Tashiding monastery (holiest in Sikkim) and then descent to homestay below. 3/4 hours.
Day 6: Drive to Pelling – 2/3 on the way Kanchenjunga falls, Khecheopalri lake. Afternoon hike to Sangachoeling monastery or Pemayangtse monastery and adjacent Rabdentse ruins. Lodge or hotel accommodation.
Day 7 : Drive back to NJP/Bagdogra  – 135 Km – 6/7 hours.
You will get some pictures, route information and other relevant details here: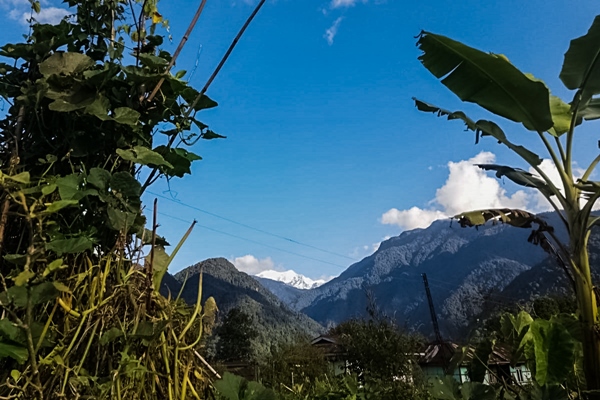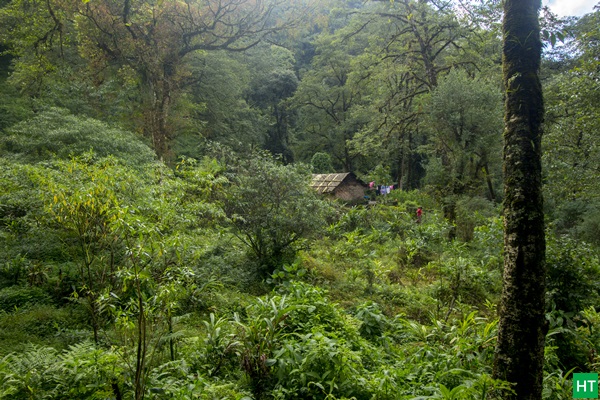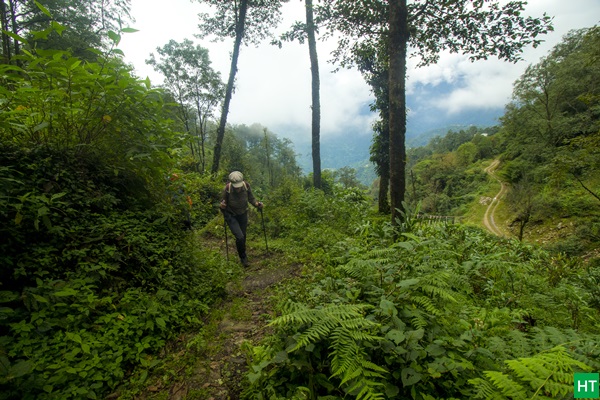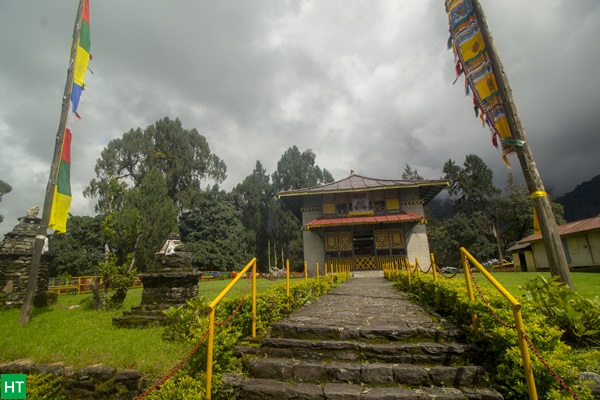 If you like to plan similar or any other homestay treks, then drop us an email to [email protected] or call @ +91 9831112469/9836133166/916328300.