Hello
I will be travelling solo in Sikkim in June, and would love to explore the nature by trekking. I have lots of experience to trek, read maps and have cycled through many countries. I am having two opt. in my mind. I will start from Gangtok early morning 20th of June and need to be in Bagdogra by lunch the 25th of June.

1. Trek without guide but get help to plan route and book homestays. (Have read about the Monastery trek on your website)

2. Trek with guide depending on what's available and where it's good to go thees dates. I am open to have private guide or travel in a group. I am very fit and easily trek 20 Km/day carrying my own backpack.

Look forward to hear from you.
Best Regards,

June mid or later half is not conducive for trekking in Sikkim due to regular monsoon. Already it started raining frequently by late May which is normal. Prepare for moderate to heavy rain during your walk, if you plan so. At the same time, lush and thick green forests with many shades are an experience itself.
You have very impressive experience and fitness. It would have been better to trek in Himachal or maybe Uttarakhand as well in late June. Here is our our response to your queries.
1) Yes you can certainly follow our West Sikkim Monastery trail. This is a low altitude trek. Prepare for leeches throughout the trail due to warmer climate and cattle in the households. This trail doesn't require to get the additional Trekking permit and possible to go solo. However we are not sure whether any homestay will be willing to take  a guest without a local person accompanying as guide. (due to various reasons including security concerns).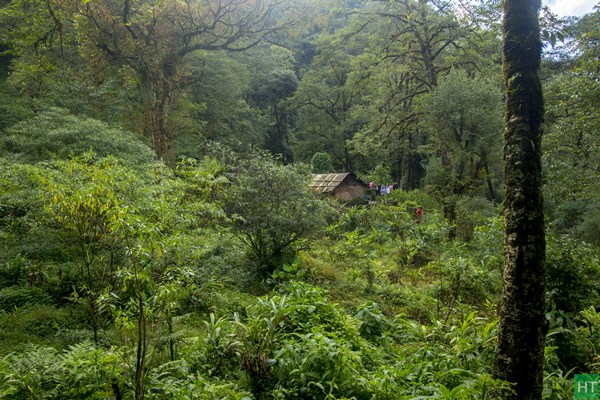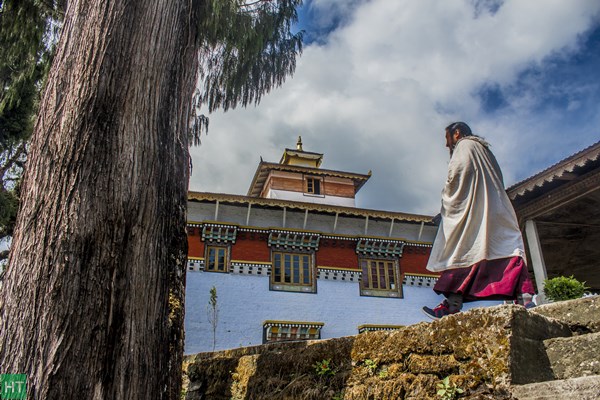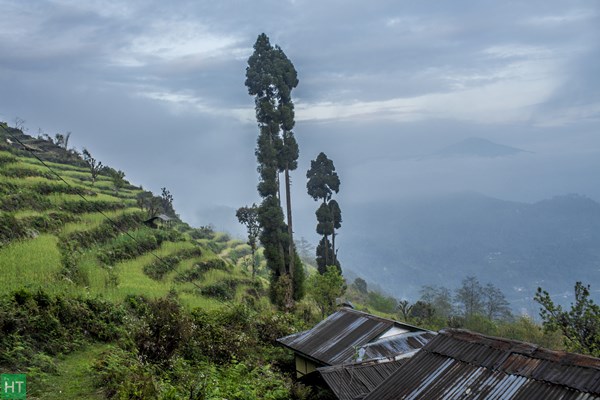 2) Presently other treks that we arrange in Sikkim will require an additional Trekking Permit (inducing Barsey Rhododendron Sanctuary trek) for non Indian nationals. This permit is issued to a minimum of 2 non Indian nationals applying together.
Hope this helps in better understanding. Feel free to revert with any queries that you may have.
Hello,

Some rain is no problem for me, but reading up on the leeches they don't seem so much fun. I will already be in Sikkim for a Vipassana that ends the 20th, that's why I have the five days to explore after that. And since I love trekking, I'd like to do that, or discover nature (preferably beyond the normal tourist spots).  I am very open minded as I said where, to do day excursion or stay-over.

Maybe I have to come back to Sikkim at another time as well for a longer trip. Regarding the timing and the dates, do you have any suggestion of a good option for the interest I have?
Hi,
Namaste and greetings.
Leeches will be there and better to take some precautions like carrying salt or tobacco/snus. These may help to deal with the leeches!
We may suggest an alternate based upon our travelling in Sikkim.
Gangtok is indeed touristy and more or less a concrete jungle, at least the main downtown area. Also I feel the famous monasteries like Rumtek or Pemayangtse etc (read the Big guys) are pretty commercialised. Though your travelling time is not a tourist season, and is an advantage apart from the monsoon. On the other hand monasteries like Dubdi, Hongri or even Tashiding are more serene due to their off the road locations. Here I am outlining a plan that you can travel independently and free. Be sure to double check the information below and measure any risks associated with it. You are travelling in monsoon, landslides may be a spoiler for any planned journey on time.
Ravangla – Maenam top and Yuksom monasteries itinerary:
20th June: Depart from Gangtok and take a shared vehicle to Ravangla, South Sikkim. 70 Km, 3 hours. Road sections are pretty bumpy. There are lot of hotels/lodges on the main street, as well as some off around. Get into a suitable one. In the afternoon explore the area around. Check with lodge/hotel whether they can help you with, at the time of check-in or visit the forest check post on the trail to Maenam top.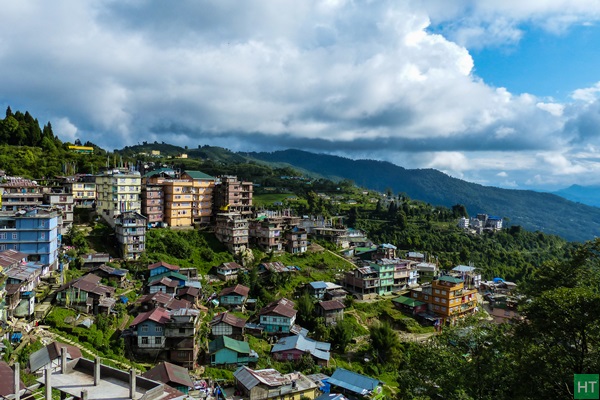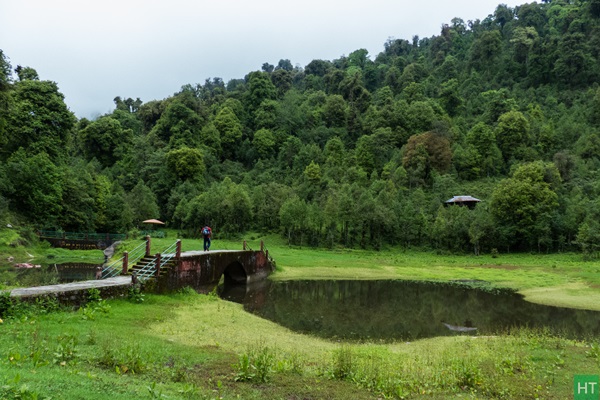 21st June: Push for Maenam hill top and back. DON'T try without a local guide (You should not require Trekking Permit but at forest check post guard will not allow you to go alone).  The top called Bhaleydhunga is some 3200 m (check the area from Google map). The trail is pristine, covered with lush green forest, offers fantastic views of the Kanchendzongha and high mountains on a clear day. It will be a full day hike, around 10 hours (+/- 2 hours) from Ravangla (~ 2000 m) and descent. There is nothing on the way, once you cross the forest check post. Carry adequate water and food for you and your guide. Ravangla lodge/hotel.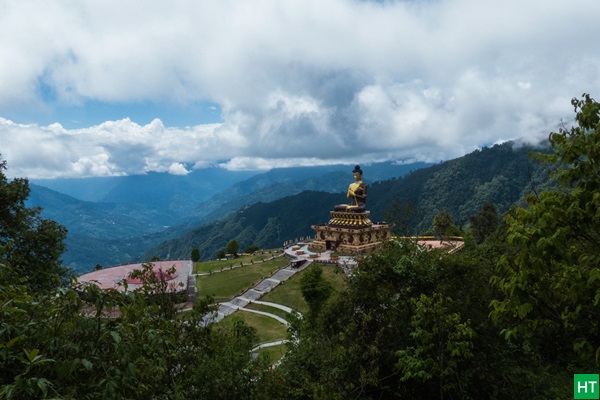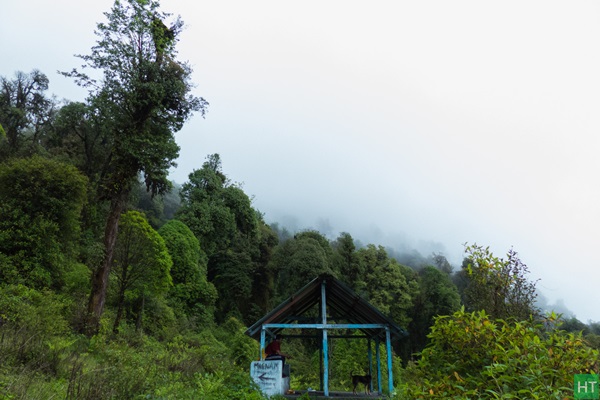 22nd June: Travel to Yuksom via Tashiding, en route take your time and visit Tashiding monastery. You get good homestay accommodation at Yuksom (like Limboo homestay).
23rd June: First half visit Dubdi monastery. Post lunch explore Yuksom, and around, lake, coronation site, and some wide walks etc. For this you may not need a guide.
24th June: Guide is a must for this. Early morning start for Hongri monastery via Tsung/Kalidara village. Around 3 hours. If you have time, you can push to the top, some 2 hours steady climb, Pa Hungri. Its a ruin and on a clear day good mountain views. Return to Yuksom. Depending upon plan pack food. If you have a day less then club Dubdi and Hongri on the same day.
25th June: In the morning (by 7 am) take shared vehicle to Jorethang and from there switch to Siliguri vehicle. Proceed to Bagdogra etc as per your plan. 8/10 hours.
Hope this helps to plan your trip within your schedule.
Happy planning.
Best regards,
Team HT
Dear HT,

Thank you so much for this great travel plan. I've read up and will most likely follow it with some smaller modifications. I really appreciate you taking the time to help.

I will reach back to you next time I come to India and then pick a good time for a longer trek. 

Best Regards,