For many reasons, Har Ki Dun is a pretty popular trek in the Indian Himalayas. This is a soft yet classy river valley trek that has many features or things to offer. Probably you have searched a bit on this already and have your reasons for sure. It has enough to give you a Himalayan experience.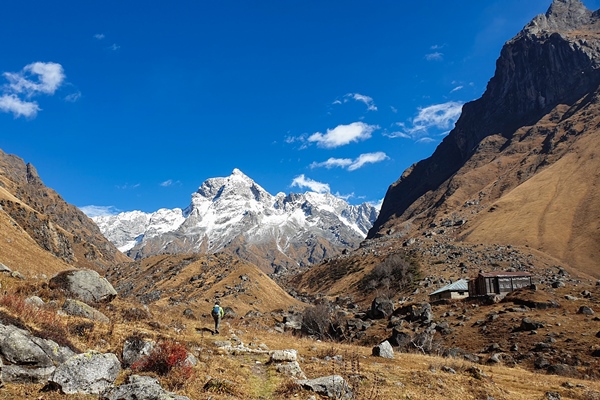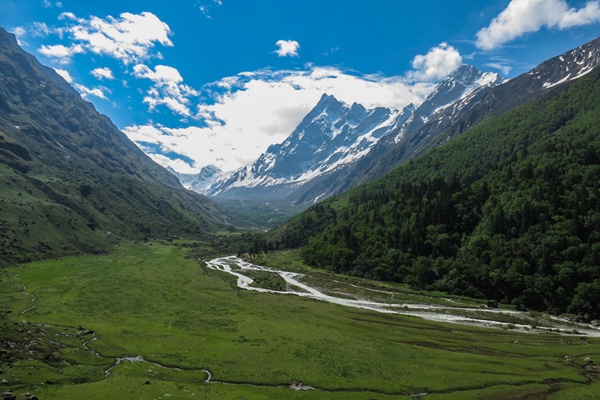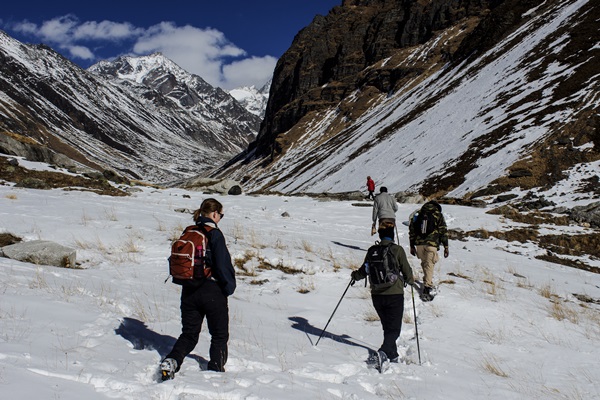 Now, this is not an article about the Har Ki Dun trekking trail in general, but to compare and understand the difference between the following two variants that we arrange:
An obvious difference is clear from the respective names themselves, i.e., in their accommodation type. In the first type, we camp, as almost all others do. For the second type, we make use of the available village homestays en route.
As you will take the same trail to reach Har Ki Dun valley and return, so nature wise both are grossly the same. Yet two itineraries are quite different that allows you to pick your reasons. But there is a catch. You need to decide on any one; You shouldn't choose a combination of both unless you wish to go ahead with the heavy logistical burden.
Lets take a look at the trail to Har Ki Dun and available camping or lodging option during the trek. It's easy to figure out that camps and homestays are not in the same place.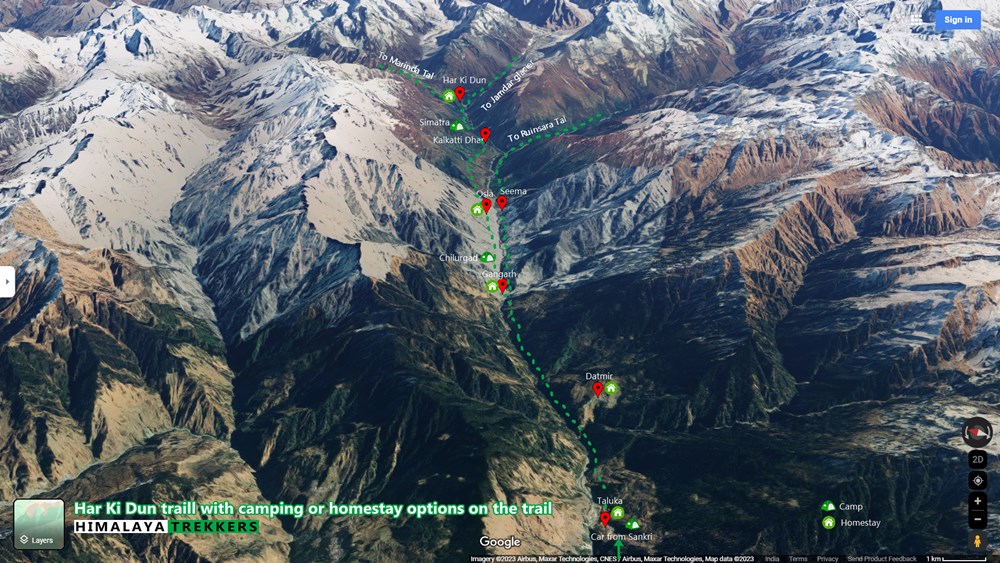 Here, in this variant, although we cross the villages, we camp ahead or before, as suitable. Despite having our own logistics, we can't camp at Har Ki Dun Valley itself due to restrictions imposed by the forest department. The area is inside Govind National Park. Campsites are beside the trail in a suitable spot with a water source nearby. Here, our high camp is at Simatra, or Boslo, from where it takes approximately 2 hours to reach Har Ki Dun Valley. Gradewise, it is an easy trek; however, it is longer than many other easy trails.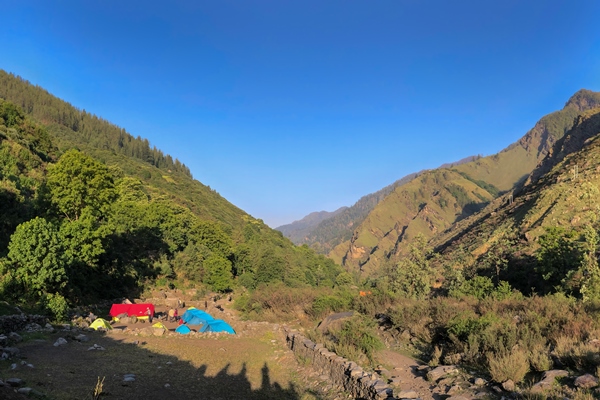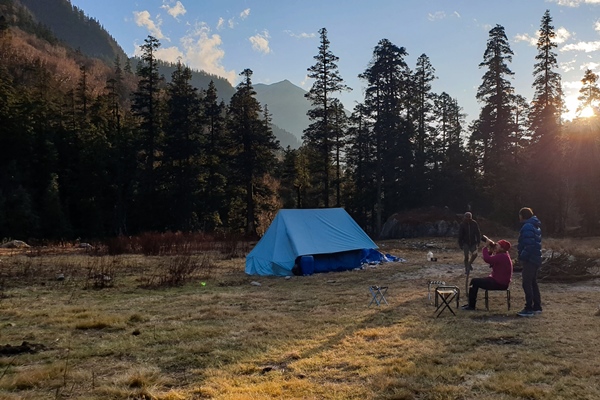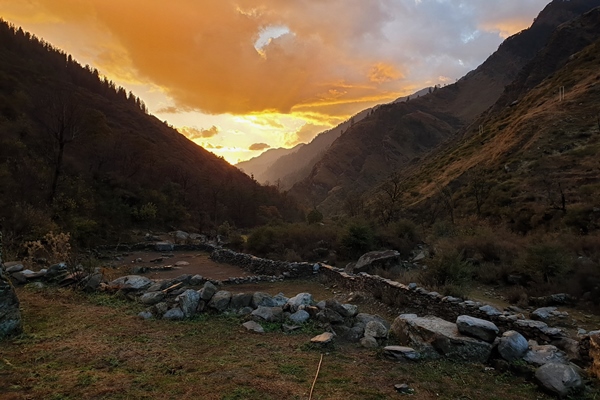 As we go with a full support team, this is initially overhead-heavy. We have our own cook, helpers and porters, horses, and horsemen, along with the trekking guide(s). This is required to run camps from one place to another, as we do. We don't put fixed camps on the trail. So, this is not budget-friendly for small groups of 4 to 5 people. As the number of people increases, the cost decreases. As we have full logistical support, we have more control over this variant, be it the camping comfort or the choice of food menu, and so on.
Note that we arrange a few group tours of this type during the season. Check if one is available on the trek calendar. Customised tours are also possible. Assume a similar rate and services as those of a group tour, when you are a group of 10 to 12 people.
Whereas in the homestay variant, we stay in simple homestays available in the villages of Sankri, Gangar, and Osla. So, if you like to stay and eat like the locals do and explore the villages and a bit of culture, etc., then this is surely the one to pick. This is also a better option to get a glimpse of the local customs and lifestyle in these interior places.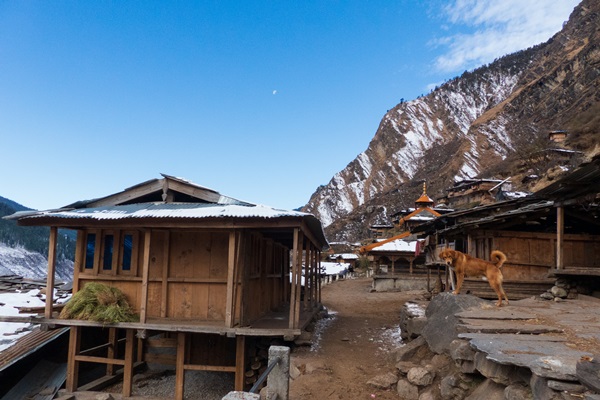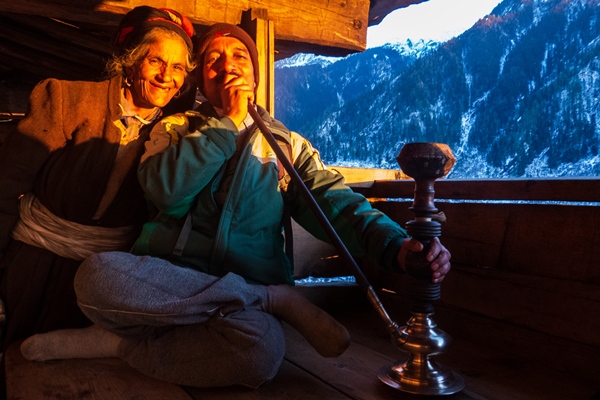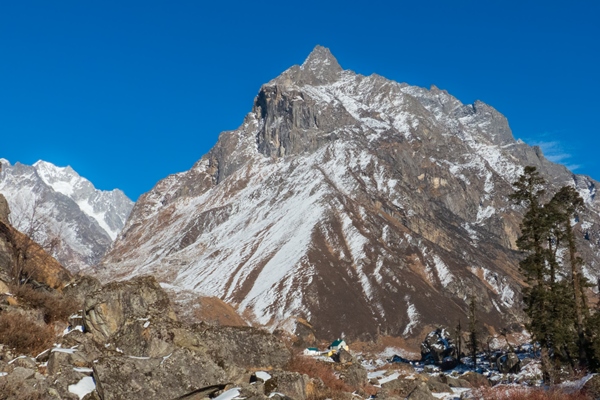 Here you walk with a local trekking guide, so the logistics are optimal even for a small number of people. For up to 4 or 5 people, it is possible to stay in one place and walk with a guide.
At the same time, you have to be prepared for an additional couple of hours of walking to and from Har Ki Dun on a day trip from Osla. This is a moderate trekking day with an approximately 20-kilometre roundtrip. The altitude gain is about 750 m (2500 ft or so), which has a moderate climb till Kalikatti Dhar and then gradually to Har Ki Dun valley.
However, it may also be possible to stay at Har Ki Dun itself in the basic forest rest house available. This means that you can witness sunrise and sunset at Har Ki Dun, as well as a bit more exploration of the area ahead.
We offer only a private or customised tour (up to 4-5 people usually) for this variant.
General information on Har Ki Dun trail:
Destination: Garhwal Himalayas, Uttarkashi district, Uttarakhand, India
Suitable for: All adventure and mountain lovers. 10 to 70 years of age.
Salient features: Classic river valley, Himalayan viiiage stays or camping experience in the mountains.
Suggested tour duration: 5 to 8 days, Dehradun to Dehradun/Rishikesh/Delhi.
 Recommended trekking duration: 3 to 6 days
Tour type:
Customised private tours for both the versions.
Group tours (fixed departures) may be available for the camping only variant.
Accommodation type: Camping or homestay variant
Trail length: ~50 km
Altitude: 1950 to 3500 m
Seasons and months to visit:
Spring-Summer: April to  June; Some wild flowers/rhododendrons, residual snow, green valley, some cloud and rain.
Post monsoon – Autumn: mid-September to November; Clear skies, green to yellowish tone of the valley.
Winter: December to March; Clear weather, snow.
Season and months to avoid: Monsoon/rainy (July and August)
How to reach:
The nearest airport is Dehradun (DED) at Jolly Grant (between Rishikesh and Dehradun city) or Delhi.
Trains from Delhi to Dehradun (DDN).
Volvo and ordinary buses from Delhi Kashmeri Gate ISBT to Dehradun/Rishikesh (UTC online and onboard tickets). 5 hours.
Then a drive to basecamp Sankri, approx. 200 km from Dehraun, takes around 10 hours with a few breaks.
Did you make your choice? Or you may need some more information to decide. So let's get in touch through one of the following:
WhatsApp: + 91 9477877559, 9831112469, 9163183000