Sankri Highlights:
 
Location:
Uttarkashi district, Garhwal division, Uttarakhand , India
Geo Coordinates:
31.078163 N, 78.184597 E
Altitude:
1940 m/6363 ft
Destination Type:
Motorable Offbeat Himalayan vista ,staying in pahadi village, cultural tour, hiking and adventure activities.
Major Attractions::
Trekking base camp for many popular treks, village with lovely mountain views with snow peaks, village homestay, car sightseeing or day hiking destinations all around the valleys, snowfall during winter.
Suggested Tour Duration:
Long weekend, 2 to 4 nights around Sankri.
Best Time to visit:
Year around tourist destination
Winters – December to February;
Spring/Summer – April to June;
Monsoon: July & August
Autumn – October & November.
Expected Temperature:
Minimum: – 2° C to -5° C in December & January;
Maximum: 25° C to 35° C in May/June (during noon).
Where and how to reach:
Sankri is 200 Km by road from Dehradun.
Morning busses to Sankri or by reserved car. Check here for various options and cost to reach Sankri.
Nearest Rail station:
Dehradun – 200 Km
Haridwar – 260 Km
Nearest Airport:
Dehradun (DED) – 225 Km
Delhi – 450 Km
About Sankri:
Sankri is a small  Himalayan village located north westerly flank of Uttarakhand and not far from the border of Himachal Pradesh.  Situated strategically on the edge of Govind national park it is administratively under Purola Subdivision of Uttarkashi district. As a travel destination tourist footfall surged in recent years , thanks to the trekking trails which originate here.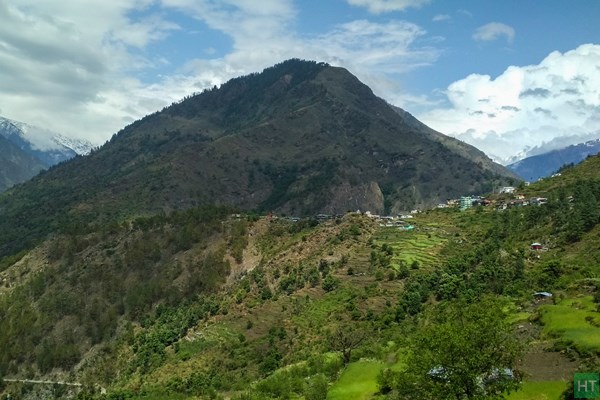 Nestled in the interior mountains, natural beauty is abundant in this area. Greenery and forests, mountains, snow clad peaks, wildlife, meandering rivers and wide valleys, alpine lake and waterfalls – the area has all in place. Be it in summer or during winters, you will get something special. For more adventures ones, you can hike, camp, climb, raft or may try the zip line. Rich in social and cultural tradition, the area and surrounding villages are interesting for a cultural tour as well . Without a doubt Sankri has potential to become  a splendid offbeat tourist destination.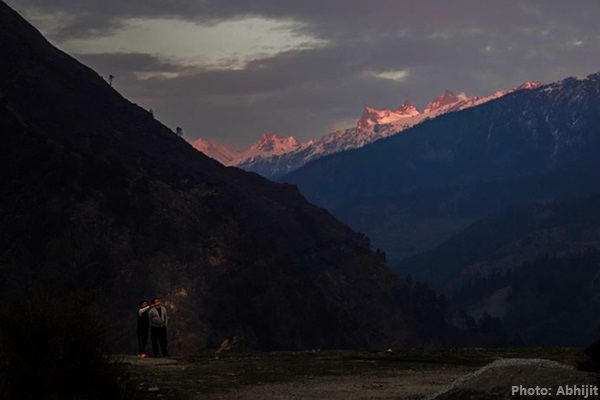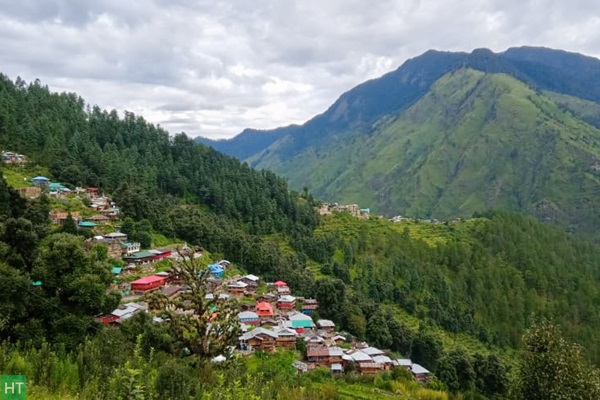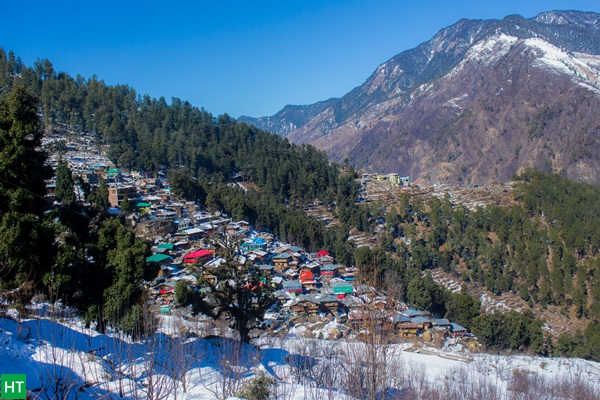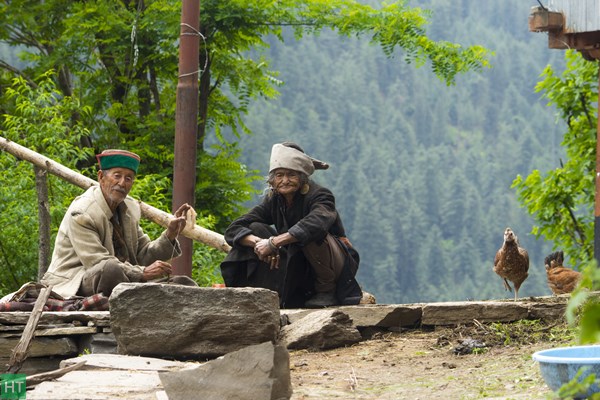 Finally this place needs a special mention of snow. During December and January the neighbourhood receives decent amount of snowfall. Although after a moderate or heavy snowfall the roads may remain cutoff for days.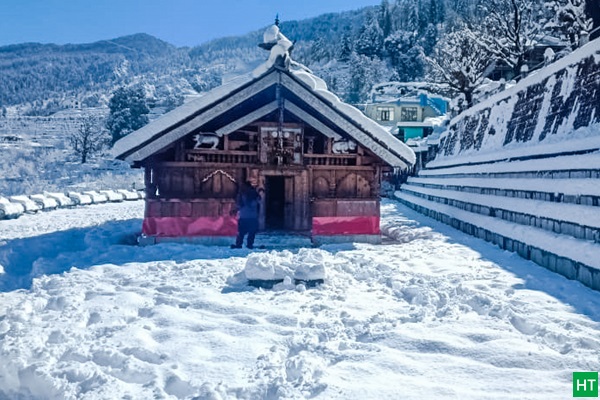 At the same time being an interior location Sankri lacks modern amenities or comfort as you get in popular tourist destinations or hill stations. Simplistic expectations are indeed very helpful to enjoy the holidays.
Things to do around Sankri:
Treks and day hikes: It is the base camp for popular treks like Har Ki Dun or Kedarkantha. At the same time difficult treks like Bali Pass, Borasu pass, Dhumdhar Kandi pass also start from here.
Judatal lake is a lovely day hike for reasonably fit persons. Its a good 7/8 hours of round trip from Sankri. Also you can walk on the lovely stretch of Mori-Sankri-Taluka road.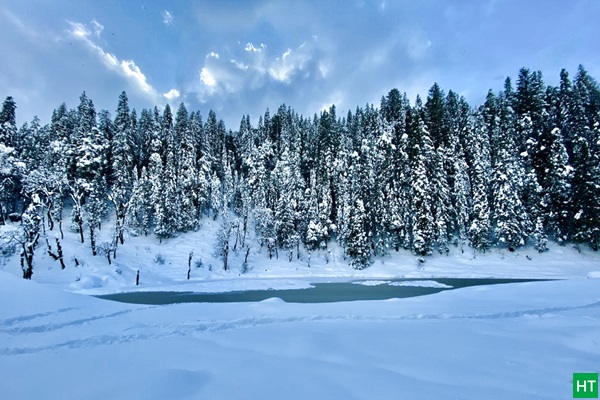 Sightseeing to Rupin, Supin or Har Ki Dun valley: This region is basically Tons River valley, and higher valleys formed by it's tributaries e.g. Supin, Rupin and Tamosa. On the Rupin valley motor road is till Dhaula village and on the Supin valley till Jakhol. Where as the most popular valley, i.e. Har Ki Dun has a road head till Taluka village.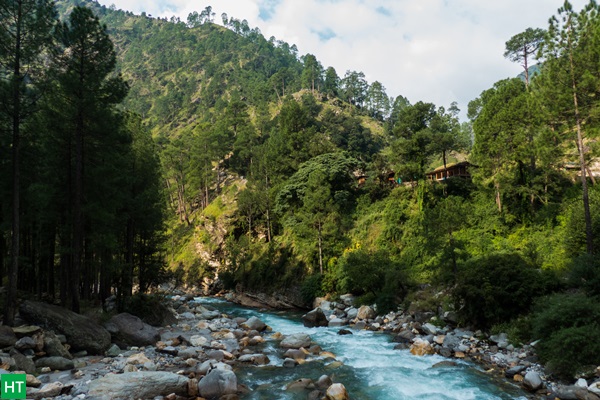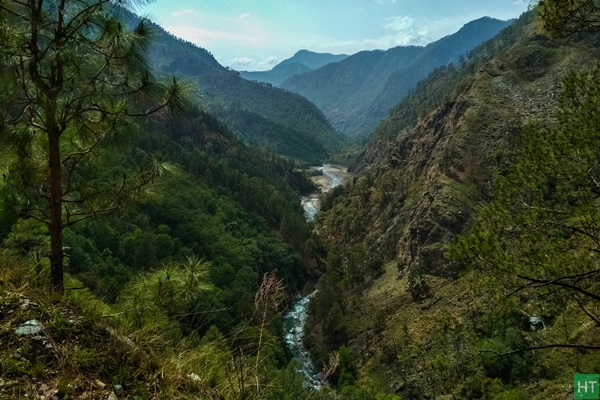 Cultural and village tours: Both hikers and tourists have their choices of villages to visit. Apart from the motorable villages, still there are many remaining to be connected.  Old housed are  wooden crafted with a slate roof on top. Meeting simple villagers, knowing cultural aspects social customs are indeed a wonderful opportunity.
It is recommended that you take a local guide along with you for village visits.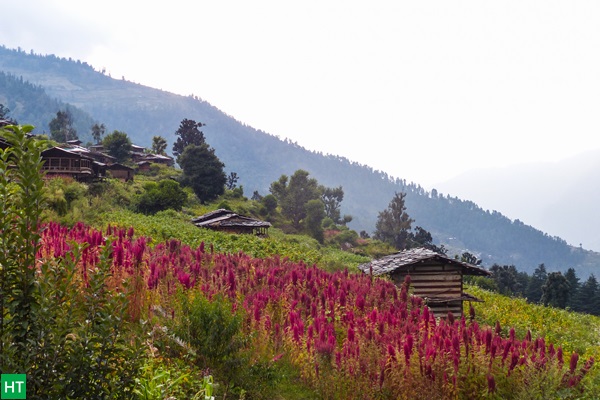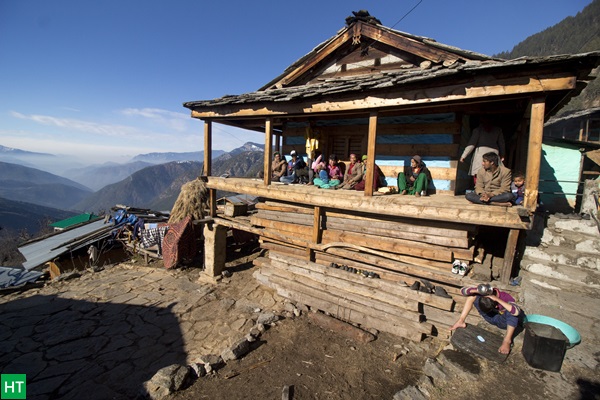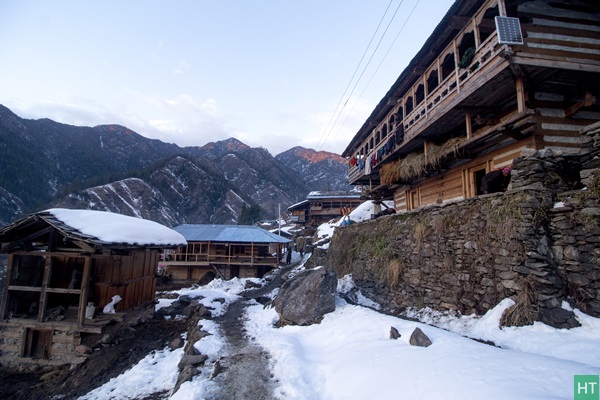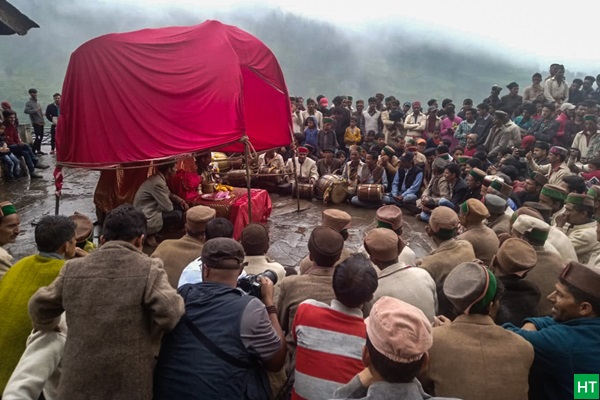 Rafting on Tons River: The stretch between Netwar and Mori is ideal for beginners, where as high rapids are located upstream and for the experienced persons. However rafting is not common here and you need to book in advance the logistics.
Accommodation options:
Significantly from 2015, every year this region received ever increasing tourist influx. Locals are yet to cope up with the high demand for accommodations during peak tourist seasons. Direct online booking is NOT recommended, without checking with the owner or the provider.
Lodge/Hotel: Handful of private lodge and one Tourist Rest House operated by GMVN state tourism department. Most lodges are of budget type, 3/4/5 bedded rooms or dormitories. Bathroom(s) may not be attached to the room. Couple of standard options have twin sharing rooms with geyser facility.
Price range: ₹ 500 to 1000 for a room in budget hotel, depending on the season. Standard rooms will cost between ₹ 1200 to ₹ 2000.
Note that few options of lodges are available at Saur village, which is on Taluka road and 5 to 10 mins walking from Sankri Bazaar.
Homestay: One or two functional options with limited access to food. Check with us, that we can arrange one traditional homestay for you in this area.
Camp: If you are already here to start a trek, then probably you will prefer a room for the night. Otherwise if you wish to sleep one night inside a tent, there are one or two options. These are not typical Swiss luxury tent but alpine tents.
Important note:  Book your accommodation well in advance during peak season. Often trekkers signed up for treks don't get a room for the night during Christmas New year holidays.
Where to eat:
Expect simple stapled diets and menu in a place like Sankri. Meals are vegetarian, similar to north Indian style with local variation. Non veg option is possible upon prior information.
There are few (5/6 in total) basic hotel/restaurant, aka Dhaba serving meals and breakfast. You can locate one in the Bazaar stretch on main road (Sankri bend). Don't look forward to any fancy here!
Hardly any lodge or accommodations have their own kitchen facility to serve an order. Check if it is possible for them to arrange beforehand or not.
ATM/Mobile connectivity:
Although very rich in natural beauty, this area lacks basic infrastructure and maintenance. Note that:
There is NO ATM at Sankri and the last one you find at Mori, 25 Km before! This SBI ATM remains often without cash or connectivity. Instead carry sufficient cash from Dehradun or any convenient place.
There is no steady mobile connectivity either. You may have to try for hours to get a call through! Again, the last steady network is at Mori.
We would be more than happy to help you with any travel or tour related enquiries. We are available over email, phone and WhatsApp. Mon to Sat: 10 am to 8 pm.