Though Roopkund trek is closed to trekkers at present, but that doesn't keep away its tendency to be on news. It may well be a game changer from the prior researches and reveal new facts.
Last month a research paper published on "Roopkund" in 'Nature', a well-known and authoritative forum for the publication of important research papers.
A large number of national and regional newspapers printed the news, so as different media websites. Being mountain lovers and trekkers, it caught our eyes at first glance.. Although it seems that there are some confusions about the interpretations of article. Many of us have been to Roopkund and saw the remains of bones and even decomposed flesh and tissues. So what did the new research reveal? Here is my understanding and quick interpretations of the original article to the enthusiastic readers.
I avoided the complex and high technicalities of genetics, as much as possible. Read the original and full article published in Nature here. This attempt may have errors or wrong understanding due to my over enthusiasm! Request you to share your views in comments 🙂
Summary:
Roopkund is a small to medium glacial lake situated at ~ 16000 ft on the Himalayas and famous as Skeletal Lake. Naming is due to scattered human bones and skeletons on the shore and around the lake.
Scientist have used Bioinformatic processing, Population genetic analyses, AMS radiocarbon dating, Stable isotope measurements before revealing the facts which are:
Skeletons are gathered here in multiple chronological events within a time difference of 1000 years, between ~ 800 CE to ~ 1800 C.E.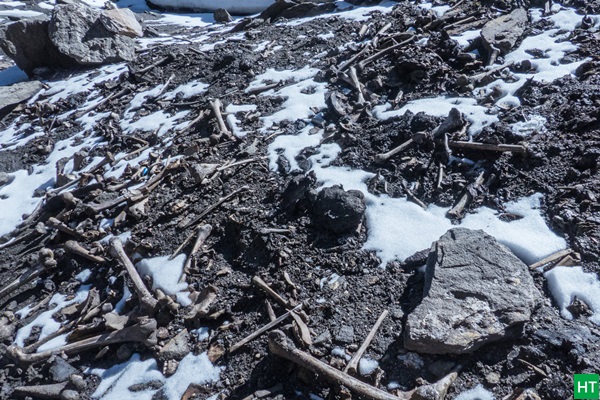 The skeletons are of three different genetic population groups and include:
Present day South Asians from countries of India, Pakistan, Nepal, Bhutan, Bangladesh, and Bhutan.
Close to present-day people from mainland Greece and Crete.
East Asian-related ancestry (between China and Andaman, one individual)
However, all these experiments delve deeper into a mysterious topic and able to throw light, meaningfully. Generally speaking this revelation established the bio-molecular advancements of modern day science.