Short Bhrigu lake trek package is probably the best option for you, who are looking for a quick Himalayan adventure on a tight budget, yet want an alpine experience. Be it in your summer holidays or in post monsoon, you can opt for this flexible trek package.
Bhrigu lake trek departure date: Everyday from April 2021. You can choose any date as you may prefer.
How often you plan a trek and then dates don't suit you? Here is a nearly ideal solution for such a situation. If you have already some hiking experience(s) or having good active live, then this is for you. Pack your rucksack and get into this long weekend tour.

This is a 3 days customised tout package Manali to Manali, an ideal economy package for small groups. As this is meant to be a customised trek, so you can always choose your preferred date to start the short Bhrigu lake tour.
On contrary to our longer Bhrigu lake trek, this package requires lesslogistics and will budget friendlier. You will camp 2 nights at lovely campsite Moridugh, inside tree cover at ~ 3100 m/10170 ft. Summit to Bhrigu lake will be a moderate day of walk around 8 to 10 hours.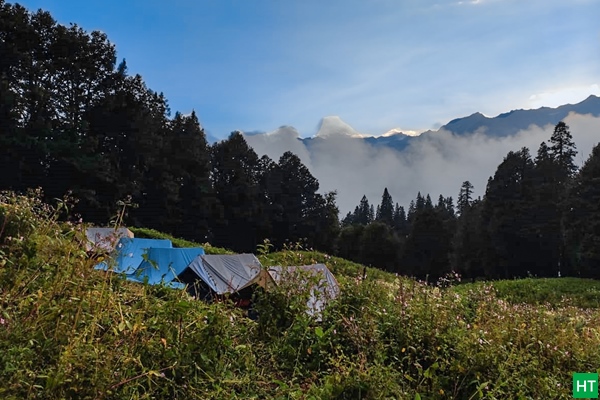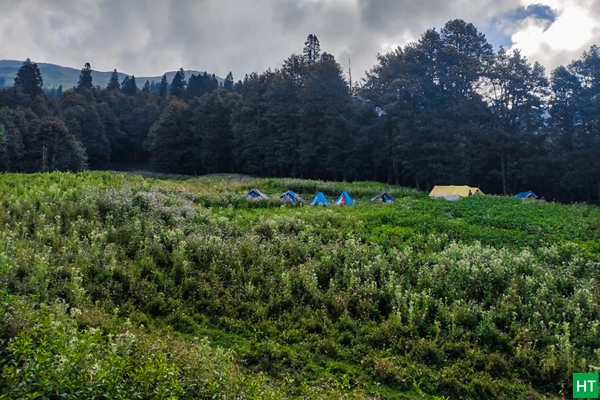 Though it is a short trek but nothing short of any excitement and captivating views. You will surely enjoy the walk inside dense evergreen forest, valley views, stunning meadows, and extravaganza of Dhauladhar and Pir Panjal range. In summer and monsoon flowers are abundant in nature. Additionally you will get snow in summer and probably in late autumn.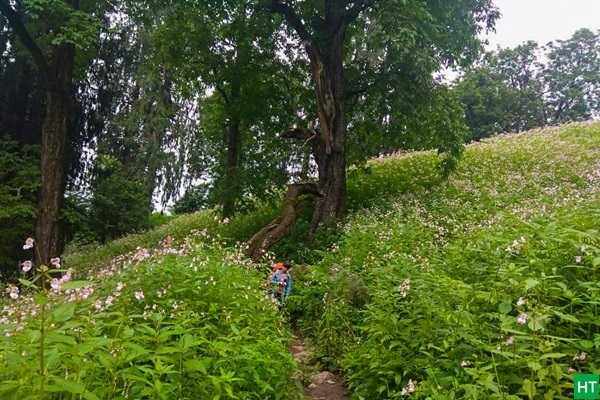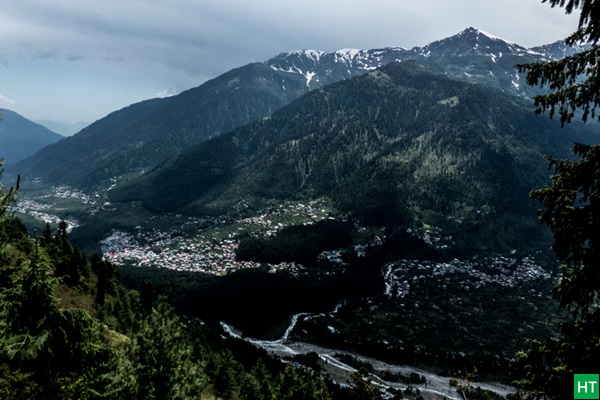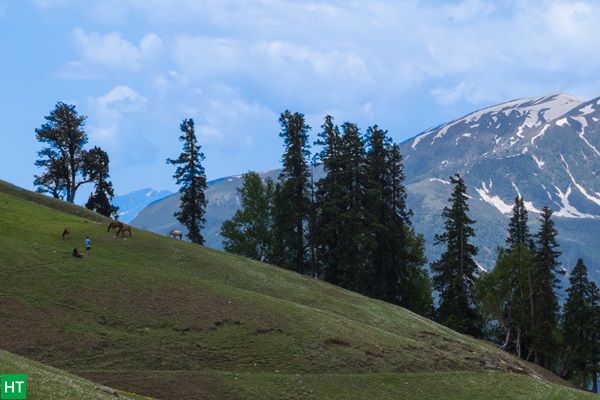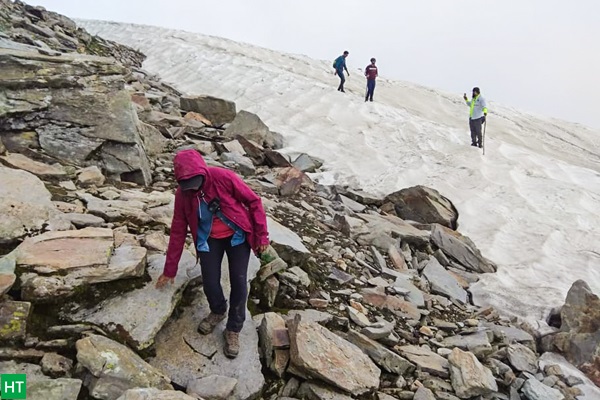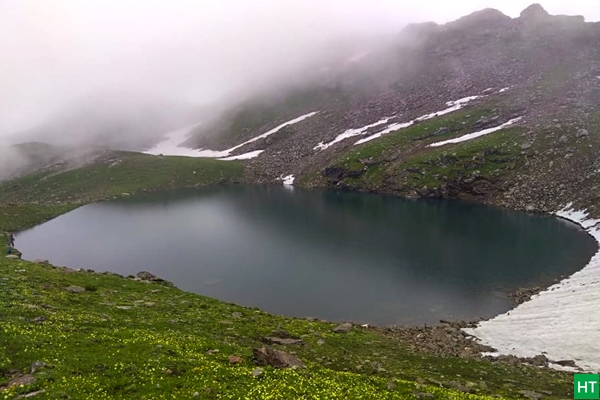 Suggested itinerary:
Day 0: Arrive Manali if you have a day to get settled (Recommended). Lodge accommodation.
Day 1: You may arrive latest by 9 am, then drive to Kulhan, 12 Km. We start trek from here and hike to Moridugh camp ~ 7 Km, 3100 m. May take 4/5 hours. Camp at Moridugh.
Day 2: Early morning start hiking to Bhrigu lake, and return to Moridugh camp. The climb should take around 5 hours to reach Bhrigu lake (~ 4160 m) and another 3 hours to get down – total 8/9 hours. ~ 16 Km – Camp at Moridugh.
Day 3: Trek back to Kulhan ~ 7 Km, 3 hours – by car Manali, 30 min. Depart for Delhi/Chandigarh by Volvo/ordinary bus in the afternoon/evening.
Seasons for this trek:
Summer: April, May & June
Post Monsoon/Fall/Autumn: September & October
Dates for Short Bhrigu lake package:
Literally you have no bindings for any particular date as compared to a fixed departure. All you need to do is make a team of minimum 4 members and choose your preferred date to start. Higher the number of members, lower is the trek cost.
 Short Bhrigu lake TREK FEE/COST: 
₹ 7,200 + 5% GST, Ex Manali, considering 4 persons.
₹ 6,600 + 5% GST, EX Manali, considering 5 persons.
₹ 6,000 + 5% GST, EX Manali, considering 6 to 7 persons.
The above TREK FEE essentially includes everything that you need for the trek. Here are the details:
Inclusions:
All meals starting from Day 1 lunch and ending in Day 3 lunch. Breakfast, lunch, light refreshment in the afternoon/evening and dinner, tea. All vegetarian meals.
2 nights tented accommodation at Moridugh on twin sharing basis.
A local trekking guide who will be communicating in Hindi and very basic English, if need be.
Any permit charges for the trek and camping.
Transportation from Manali/Vashisht to trek starting point Kulhan and return.
Exclusions:
Accommodation and any meals at Manali.
You have to carry your small rucksack or daypack from Kulhan to Moridugh and return. On Day 2 you need to carry only water and your packed lunch.
Any kind of insurance.
You need to bring your personal clothing and trekking/sports shoes.
Accommodation at Manali/Vashisht (Day 0 or Day 3 etc.):
In case you need accommodation on Day 0, we can arrange one in cost to cost basis. You will get a double bed room with attached bathroom and hot shower for ₹ 600 to ₹ 800 at Vashisht, Manali. Next day our car will pick you up from here. Else if you are directly reaching on Day 1, we will pick up near Manali bus depot/ISBT.