The path to heaven – Swargarohini
Himalaya a closely knit subject with Hindu mythology and so is with the Mahabharata. One can find innumerable mention of the Himalayas in various divisions (referred to as Parvas) of the epic.
One such famous and very sacred place in the Himalayas is "Swargarohini". As a traveller or trekker you may get confused as there are two different entities named Swargarohini in the Himalayas. Even more when both falls inside Garhwal division of Uttarakhand. So here are the two "Swargarohini" which are famous in Indian Himalayas.
When we refer Swargarohini in context to heaven , i.e. Swarga, this is the legendary path. The path to heaven is through Satopanth meaning "Satya ki pantha" i.e. the way to truth. Pandavas tried to follow their way to heaven, although only Yudhisthira made it to heaven.
Geographically this is an area east of Badrinath town approached from Mana village. The area is in between Bhagirath Kharak glacier and Panpatia glacier and guarded by Chaukhamba peak. In reality this is the glacier coming down towards Satopanth lake.  Due to natural glacier structure it looks as if steps going high up when you see it from a distance around Satopanth lake.  So this is what "Swargarohini steps" are!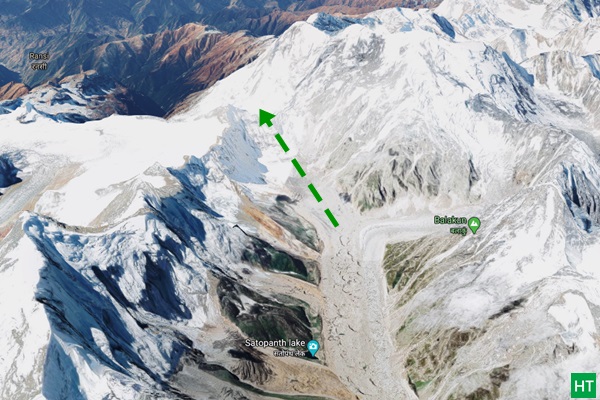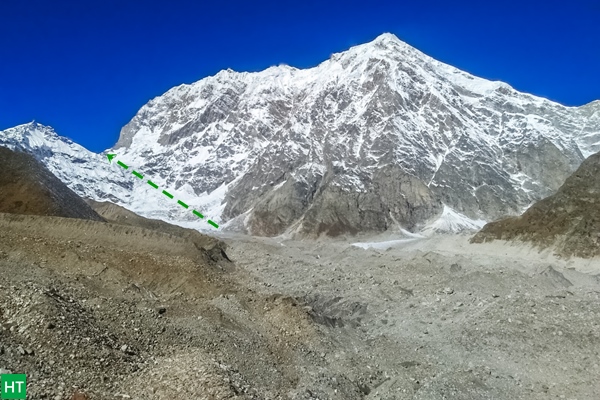 The only place to see these steps is the area surrounding Satopanth Tal. To reach here you have to follow the Satopanth lake trekking trail and camp at different places. The major references to Mahabharata include Bhim pul, Saraswati River, Laxmivan, Sahasradhara, Chakrateertha. However going further from Satopanth is clearly NOT an option as per forest department permit as well as mythical perspective.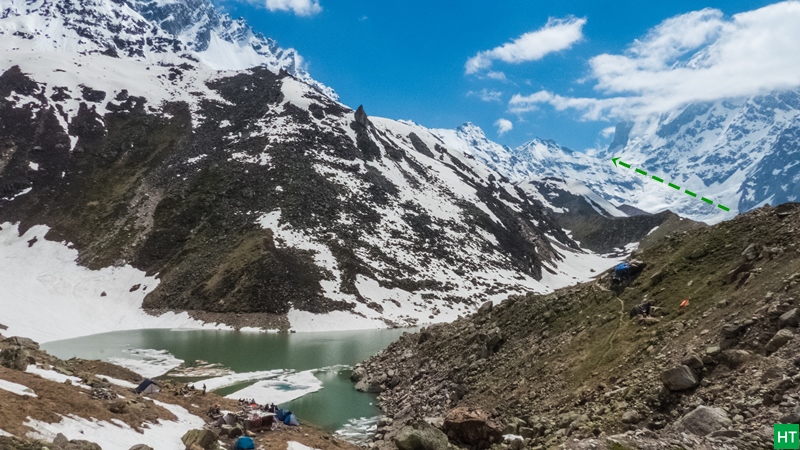 Now below is the second Swargarohini in Garhwal Himalayas, although quite a distance from the first. Some locals do claim this is the one which Pandavas took, but without any reference. Although there are reference to Mahabharata or mythology in the surrounding like Duryodhana temple at Osla village.
Swargarohini mountain and peaks:
This is the other Swargarohini which is often referred, especially in trekking and mountaineering.  This is a mountain massif adjacent to the Bandarpunch range and has 4 spikes or peaks, namely Swargarohini I, II, III & IV. These peaks are prominent from popular treks like Kedarkantha, Har Ki Dun. Bali Pass trek offers spectacular all round views of the peaks and surroundings. You can see the peaks from now popular small pahadi village called Sankri.
Location wise this is western Garhwal division in Uttarakhand and on the north east side of Uttarkashi district. The area is under Govind National Park and needs permit. Hikers and mountain lovers often explore this region.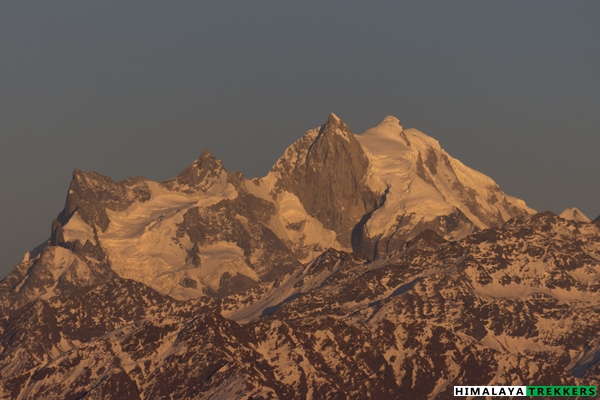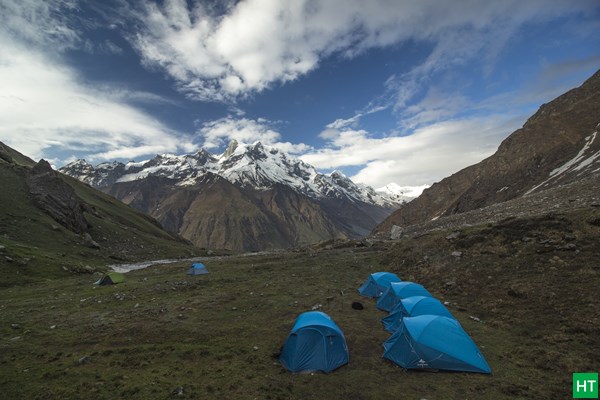 We hope that now you don't have any confusion in case you had any.