The Big Walls of Bhagirathi
From the famous meadow of Tapovan one can see the famous Bhagirathi groups of peaks. This is described by Gorge Bettembourg as an El capitan with a droites north face  on top at 6000 mt. The Big walls of Bhagirathi III and IV have attracted some of the most impressive rock climbing attempts on Indian Himalayas.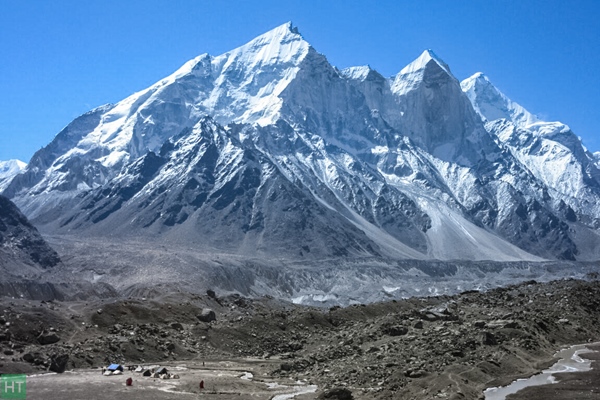 Charles Warren & C.P Kirkus made the first ascent of the Bhagirathi III via the West Ridge but the first attempt to climb the technically demanding and steep walls took place when in September1982 Allen Fyffe and Robert Barton made an impressive ascent of the South west pillar. The Scottish route was rated 5.8 A2 45-60 degrees. Is a remarkable ascent of that time.
During the month of may in 1984 a Spanish team comprising Sergio Martinez, Juan C Aideuger, Jose L Moreno and Juan Thomas  set the bar high on Bhagirathi III by putting up "Impossible star" 1300 mt 6c A3+. An amazing big wall climb. The trend continued with Famous Slovenian alpinist Silvo Karo who along with Janez Jeglic climbed a direct line on the west face 1100 mt ED+ 7a A4 during September 1990.
In September-October 1998 a Russian team consisting Yuri Koshelenko , Vladimir Kachikov ,Andrei Lukin and Igor Potankin climbed probably the hardest Big  wall route in the Indian Himalayas till date. Their line a direct one up west face then the roof section had everything. Hard free climbing, extreme aid climbing through the roof and some serious section of hard mixed climbing.
In May 2004 the new approach to modern Rock climbing makes it Debut in the Indian Himalayas 6000 er. German alpinist Walter Hoelzler accompanied by Jorg Pflugmacher made an free ascent of the south west pillar direct over 30 pitches climbed free up to 7b. It took him three expeditions to realise this dream.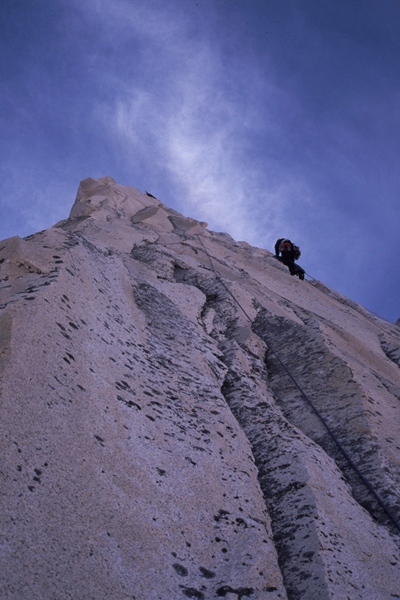 The west wall of Bhagirathi IV was one of the most coveted rock routes in the Himalayas which remained unclaimed.  Alpinist of the famous Italian climbing group  Ragni di Lecco, Matteo Della Bordella along with Matteo de Zaiacomo  and Luca Schiera climbs this proud line on 15th of September 2019 in the most audacious style .  They climb the west face almost free barring a pendulum, in alpine style without bolts in only 20 hours.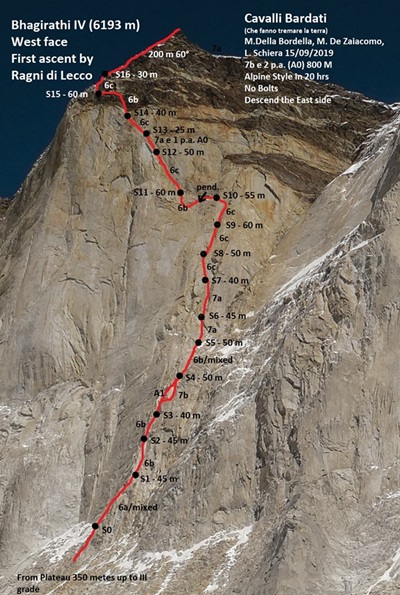 The Big Walls of Bhagirathi III and IV are among the most majestic rock walls on earth, combined with the high altitude and other challenges that the Himalayas offer these walls offer climbing of a lifetime that will captivate the most ardent of alpinists.
We would be more than happy to help you in arranging logistics and basecamp support for climbing in Indian Himalayas. We are available over email, phone and WhatsApp.