About Barlacha La to Chandra Tal trek:
This is a trek for experience hikers wish to explore the inner beauty of central Lahaul region along the untouced terrain.  This is indeed a strenuous trek, and trekkers visit rarely. The trail passes through the origin of the two main river of Lahaul, one being Suraj Tal, the source of Bhaga River, and the other being Chandra Tal or Moon Lake, the origin of Chandra River.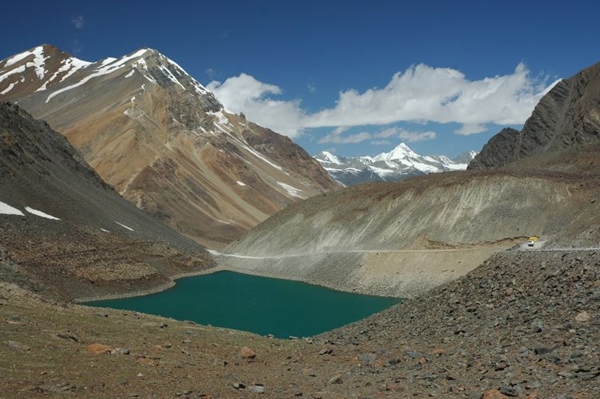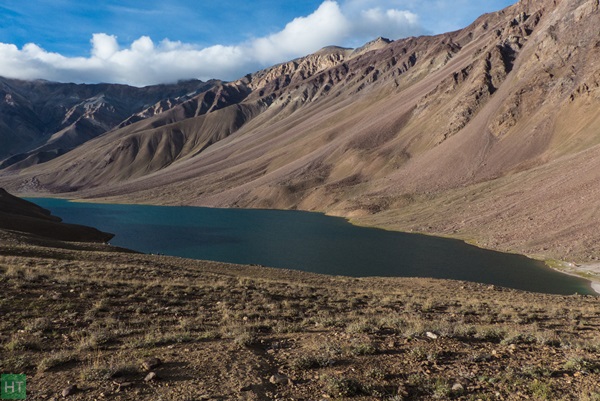 On this trail one can see essentially all the major peaks in central Lahaul massif, namely the CB group of peaks (Chandra Bhaga range), Mulkila range (M-1 to M-10), and Keo Rang group (KR-1 to KR-7).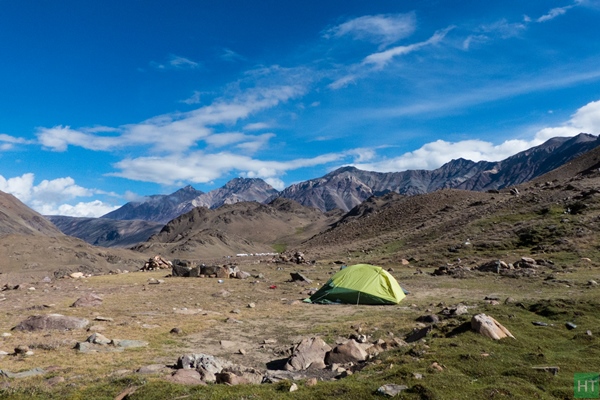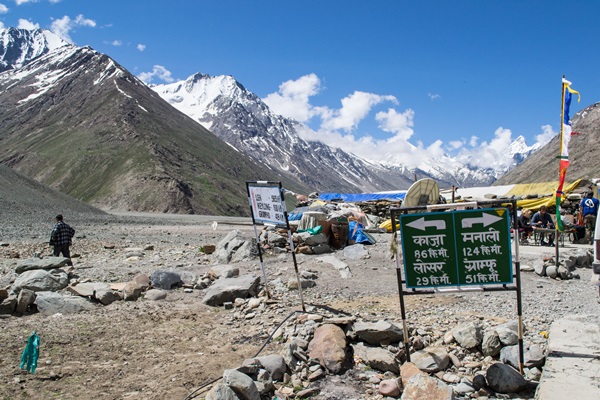 As this is a difficult and logistically challenging trail, you may consider the popular crossing of Hampta Pass and visit Chandratal.
FACT SHEET:
Duration: Delhi to Delhi in 12 days.  around 7 days of trekking.
 Prerequisite: Prior multiple high altitude trekking experiences along with good physical fitness is required.
 Grade: Difficult
Geo Coordinate: Barlacha La Pass 32.758498 N, 77.419882 E; Chandra Taal 32.482148 N, 77.615497 E
Physicality: 8/10
 Trail Length: Approximately ~ 80 Km
 Highest Point: Barlacha La Pass ~ 4890 m/16040 ft
 Access: Reach New Delhi or Chandigarh and then take a bus to reach Manali. Manali is ~ 600 Km from New Delhi and 300 Km away from Chandigarh.
 Seasons: July to September.
Further Option: One can take the trail to Kunzum La, border between Lahaul and Spiti and then continue towards Kaza.
Nearest Rail station: Chandigarh/Delhi
 Airport: Delhi or Chandigarh. There is an airport at Bhuntar (Kullu airport) but flights are irregular and often get cancelled.
Suggested Itinerary for Darcha – Barlacha La – Chandratal Trek:
This trek can be shortened if you directly start the trek from Barlacha La on Leh Manal highway. However from allimatisation purpose you may find it challenging to start the hike from Barlacha Pass at ~ 4900 m/16000 ft. Similarly you can take a pre booked car from Chandratal area to Manali, instead of hiking till Batal.
Day 1: Reach Manali from Delhi/Chandigarh.
Day 2: Manali. Work out any remaining logistical arrangement(s), shopping/provisions for the hike, guide/support team, permit procedures etc.
Day 3: Manali – Darcha (3300m) by the regular bus service from Manali or hire a private vehicle. Either you can reach via newly opened Atal Tunnel which is shorter route (~100 Km, 3/4 hours) or the traditional route via Rohtang Pass (~150 Km, 6 hours). The campground lies in the broad bed of the Baral Nala. A portion of the journey, from Darcha to Baralacha pass, lies along the Manali – Leh highway. But there is hardly any traffic to disturb walkers, and one can always leave the highway and take shortcuts.
Day 4: Darcha – Patseo (3820m) ~12 Km. First along the main highway through a barren landscape. Small military base at Patseo, the campsite is near it, across the Bhaga river. Also a few eating shops.
Day 5: Patseo – Zingzingbar (4150m) ~10 Km. Easy walking along the right side of the river, and road turning to Zingzingbar campground.
Day 6: Zingzingbar – Suraj Tal (4802m) ~10 Km. Proceeding along the Bhaga river for 3 Km, the road crosses a bridge to the N bank, then climbs gradually. About 2.5km from the bridge reach Suraj Tal. This is the source of the Bhaga river. An army checkpost about 2km away can be seen near Baralacha pass (4891m).
Day 7: Suraj Tal – (Baralacha pass) – Tokpo Yongma (4640m) ~12 – Km From the main road near Suraj Tal, ford a stream after one km and continue almost horizontally in the gravel bed. It then leads over a plateau with a good view of the KR (Koa Rang) peaks to the SW. An easy walk onwards through arid desolate countryside and SE down to Tokpo Yongma. The campground is situated in a grassy patch on the N bank of the Sarchu Nala (Tokpo Yongma) meaning upper river.
Day 8: Tokpo Yongma – Tokpo Gongma (4320m) ~11 Km. Make a very early morning start as the Sarchu Nala has to be forded. Normally a snowbridge can be found som upstream: Mules do not cross the snowbridge because on the other (s) side the trail traverses a slippery rocklace which animals cannot negotiate So they have to ford the stream. After the snowbridge the trail ascends steeply across the rockface, then traverses round a shoulder. About 2km from the last campsite, a wide stream has to be forded. From this stream Tokpo Gongma is still 5-5h Camp on a small grassy patch beside the Tokpo Gongma (Kala Khola) Nala.
Day 9: Tokpo Gongma – Chandra Tal (4270m) ~12 Km Either ford the Tokpo Gongma or crossit by a snowbridge some 15 min upstream. The trail ahead rises and tals several times, but mostly stays beside the river. Approaching Chandra Tal the trail descends from the mountainside, crosses a stream, climbs again for 15 min then descends to the lake. The usual site is at the S end beside a clear stream that flows out of the lake. Note that you can't camp beside Chandratal due to environmental reasons, but either on a suitable position near any side streams or around 1 Km down on the Chandratal Batal dirt road.
Day 10: Chandra Tal- Batal (3990m) ~14 Km. There are two trails for Batal One follows the stream that originates from the lake, the other contours a ridge to your right (W) and joins the first after one km. The track then turns right where green pasture and a shepherd's hut can be seen. The trail proceeds over the rubble strewn plateau, crosses a small stream and continues traversing the eastern slope. The track is almost level, with a few ups and downs. 11 km from Chandra Tal the trail traverses a steep bouldery slope, crosses a stream that comes from Kunzum Pass and merges with the main Manali-Kaza road. Follow the road downwards then along the river to Batal In 2km. An eating shop and a partially destroyed rest house are now found here. The eating shop can provide night shelter for a small number of travellers. One bus a day from Kaya and onwards to Manali.
Day 11: Drive to Manali via Rohtang Pass (old route) or via Atal tunnel.
Day 12: Drive to Delhi/Chandigarh.
If you would like us to arrange a trek for you, we may try to do so. However, arrangements for this trail are logistically quite demanding, and it requires a minimum of 6 to 8 people to arrange it within a reasonable budget. Please feel free to get in touch in one of the following ways:
WhatsApp: + 91 9477877559, 9831112469, 9163183000