Here is the most anticipated weather and snow update from the trails of Uttarakhand, Darjeeling and Sikkim. Check here to get the latest snow conditions for the trails before deciding which trail to venture this Winter Spring i.e. between January and April 2021.
We resumed to the trails from mid of October 2020, after a 7 months halt. Pandemic is not over yet, however travel restrictions are relaxed now and we see enthusiasm and eagerness of the trekkers to the trail again. Yes, we all need a much needed getaway now!
As of now deposited snow on various Winter snow trekking trails are as expected. As of mid January 2021, you will get decent amount of snow on almost every trail. Lets quickly go through with these recent and fresh images of various Winter Spring treks that you are looking in 2021.
By mid January 2021 the trail is fully covered with snow with snow deposition of more than a foot from Kedarkantha base camp to the top.
As usual this area received the first snowfall of the season among popular Uttarakhand treks. In fact earlier than anticipated. During mid November 2020, Sankri, the base camp of multiple treks and an ever growing popular tourist destination.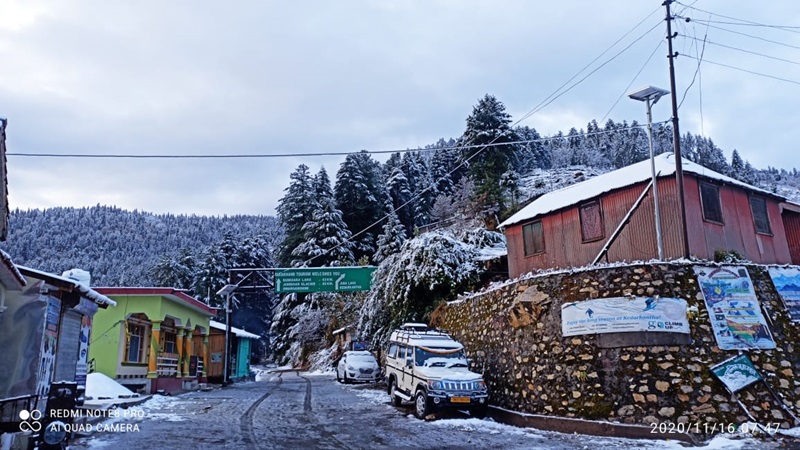 It again snowed during late November and followed by 2 more snowfall in December. The final one in 2020 started on 28th Dec which brought the much craved Christmas New Year snow gift to the visitors.
You can check current weather forecast of Kedarkantha trek base Sankri to get an estimation and planning.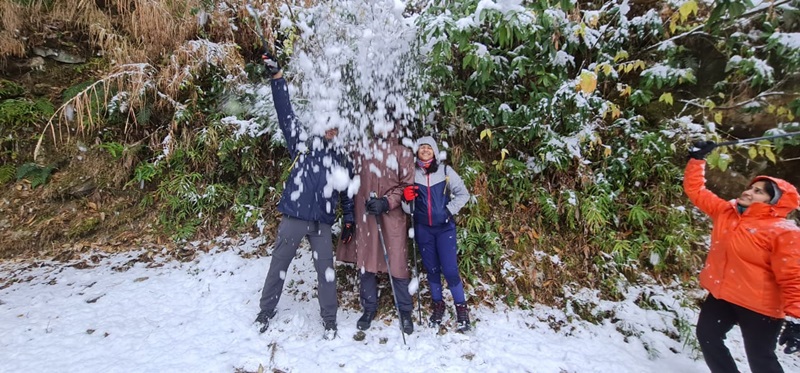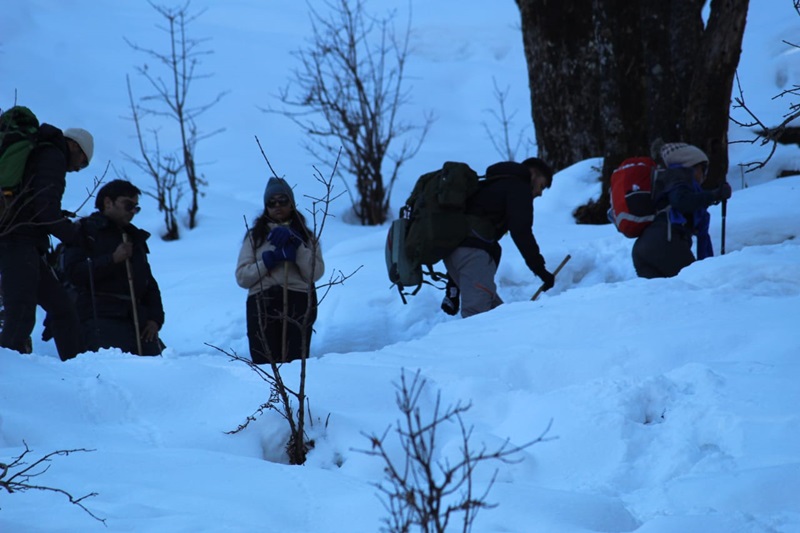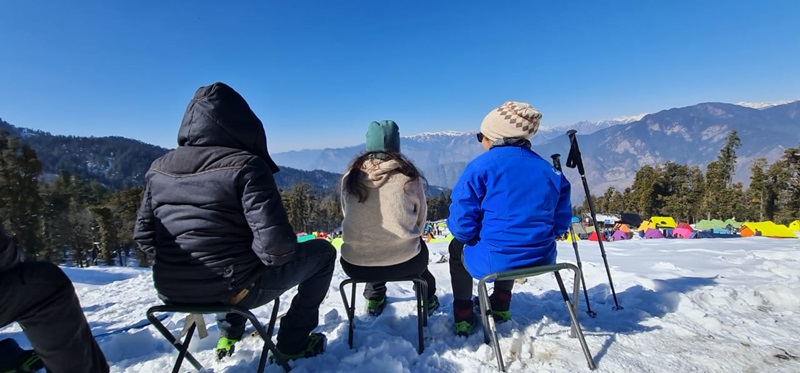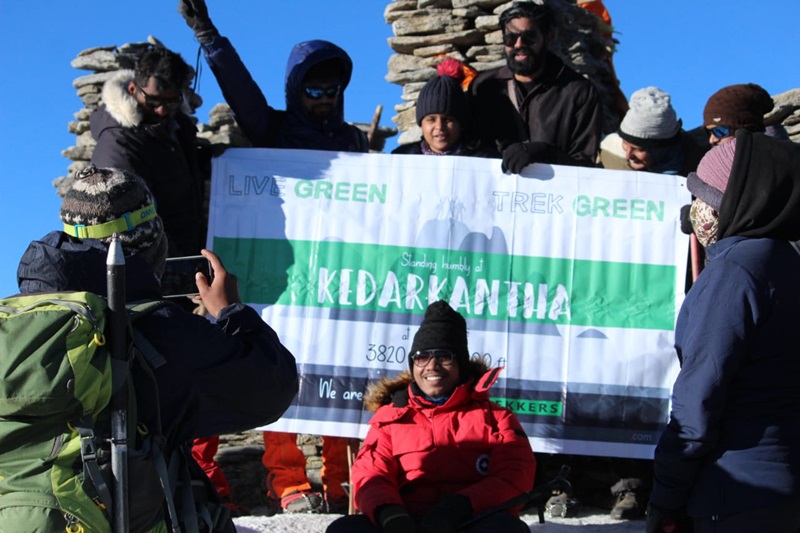 Due to the moderate snowfall in early January 2021, Brahmatal trail is snow covered at present.
This trail usually gets snowfall late than Kedarkantha or other western and central Garhwal treks. This season trekkers had to wait longer until the first week of January 2021. Groups till December 2020 got beautiful views, although without any snow. Better luck next season!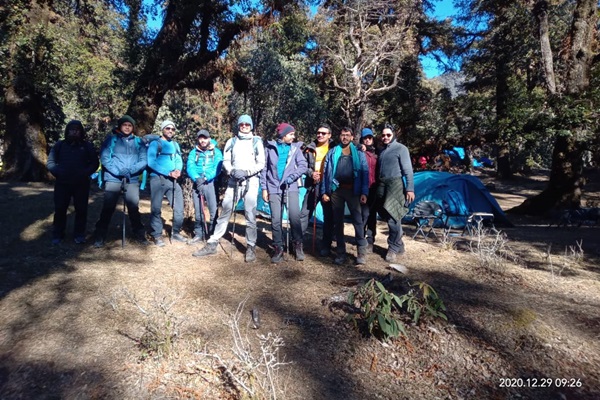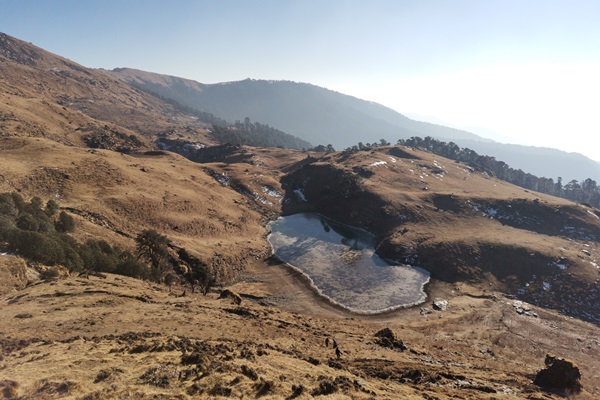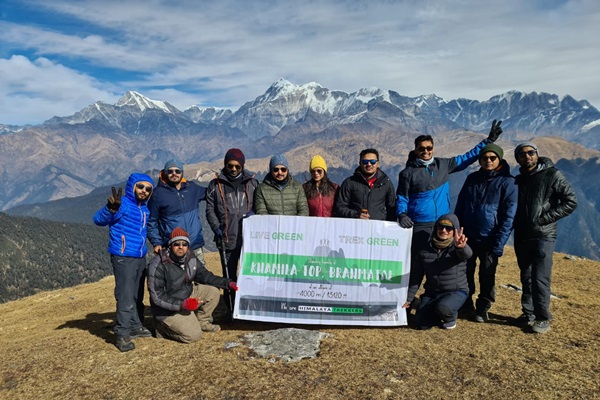 Finally the snowfall arrived, early in January on 6th. Certainly late but in a good amount. It snowed up to one foot at Brahmatal trail. Now it reveals why it is the contender of the finest winter trekking destination.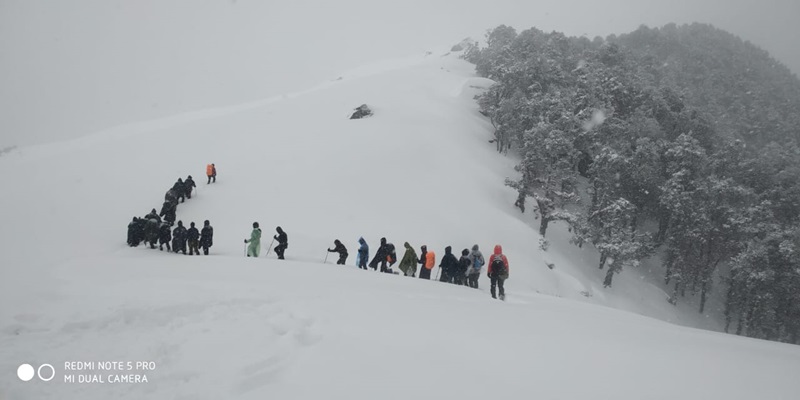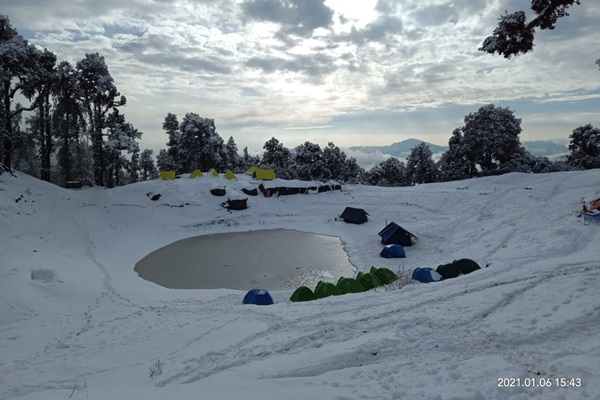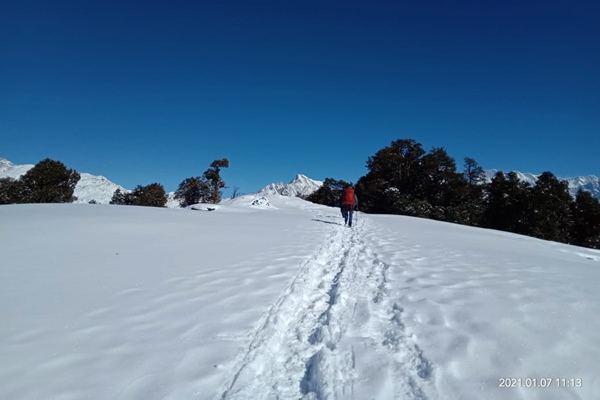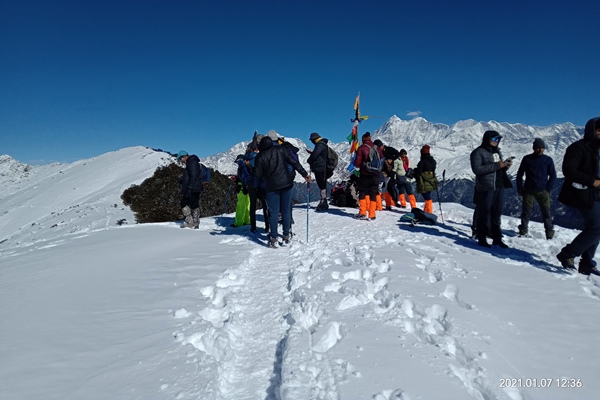 You can check the current readings by clicking weather forecast of Brahmatal trek base Lohajung.
By mid Jan 2021 there is a continuous snow cover on Dayara Bugyal and Bakriya top summit has more than a foot of snow.
This trail is also in Uttarkashi district like Kedarkantha and attracts early snow fall. Dayara Bugyal received its first snow as early as December beginning.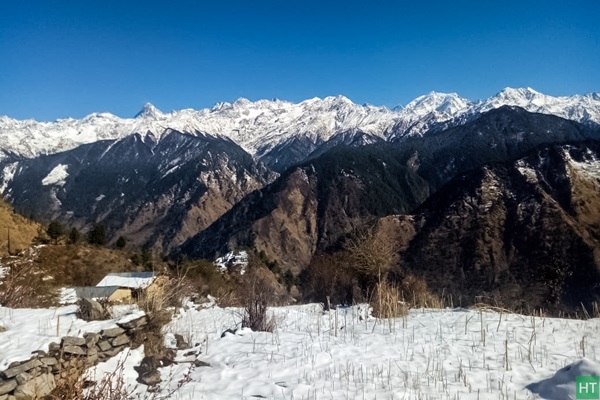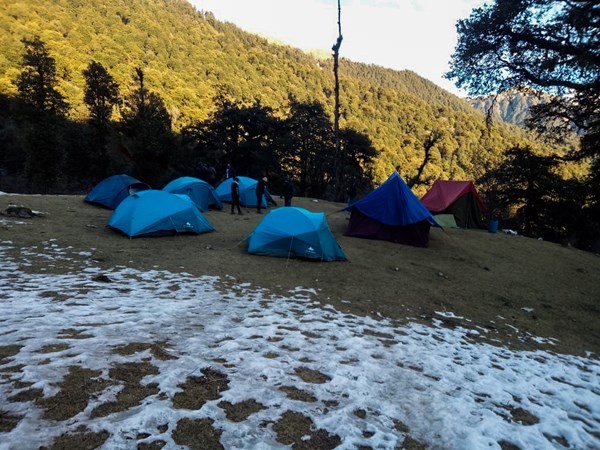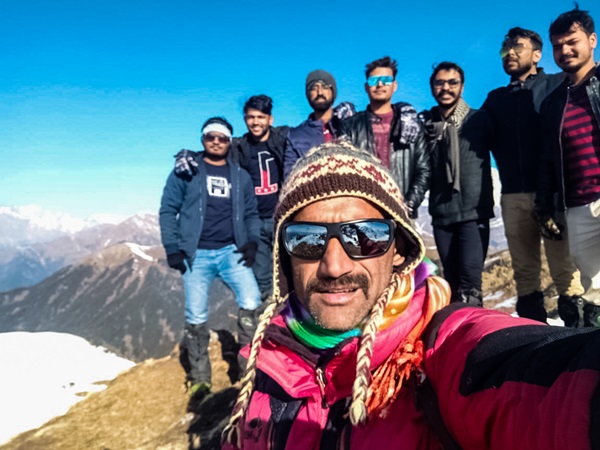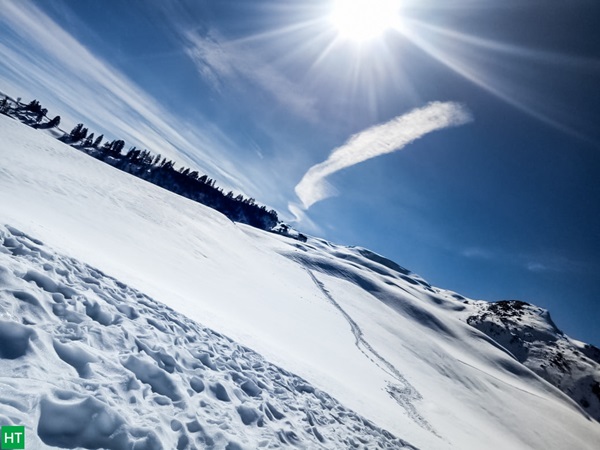 Kuari Pass trail has steady snow from late December 2020 and deposition will increase as the winter progresses.
This popular trail is already located on the north side slope of famous Kuari pass and thus gets significant snow during winter. From early December 2020 the trail received couple of snowfalls with the latest on just after Christmas.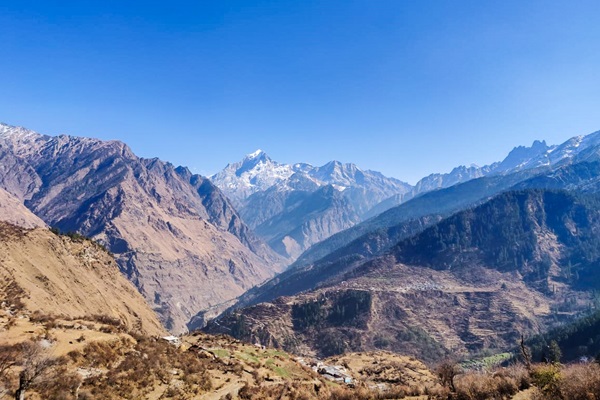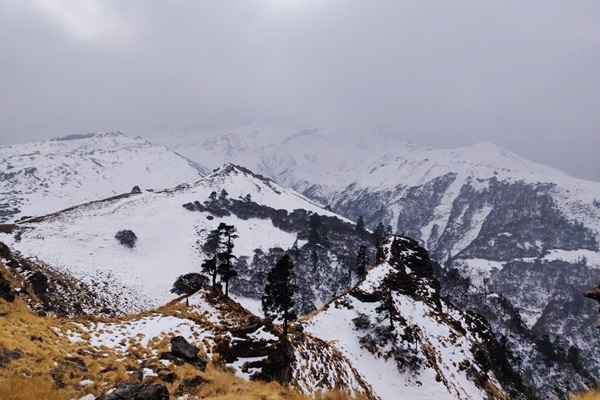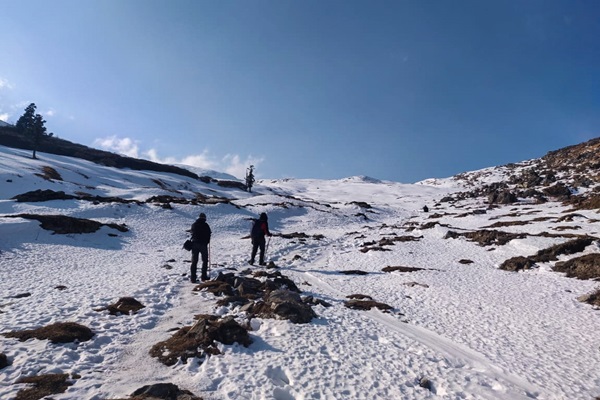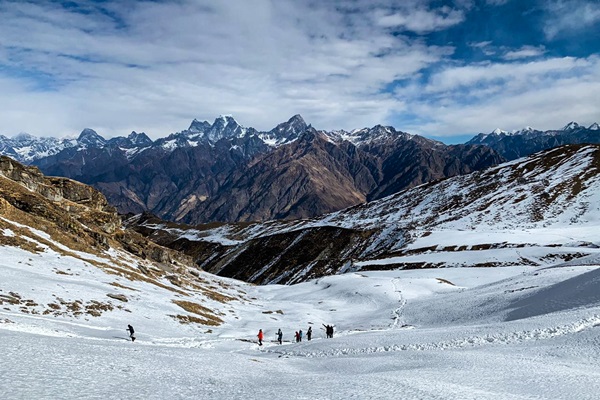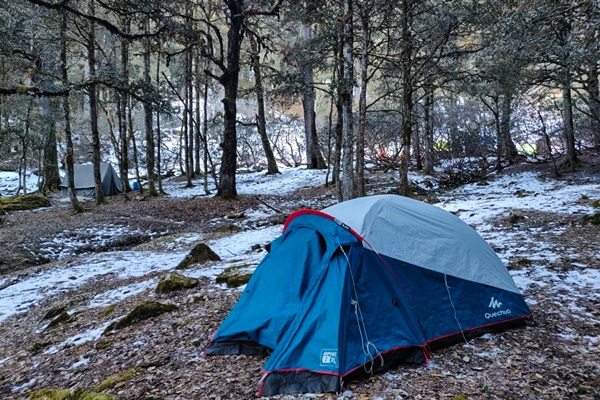 Eastern Himalayas receive significantly less snowfall than western part in similar altitudes. Usually weather remained crystal clear with outstanding mountain views, which is expected if you visit this region in winters. As of now the area received one snowfall during mid of December, There is a prediction of snowfall during mid January 2021, which we will update in due time.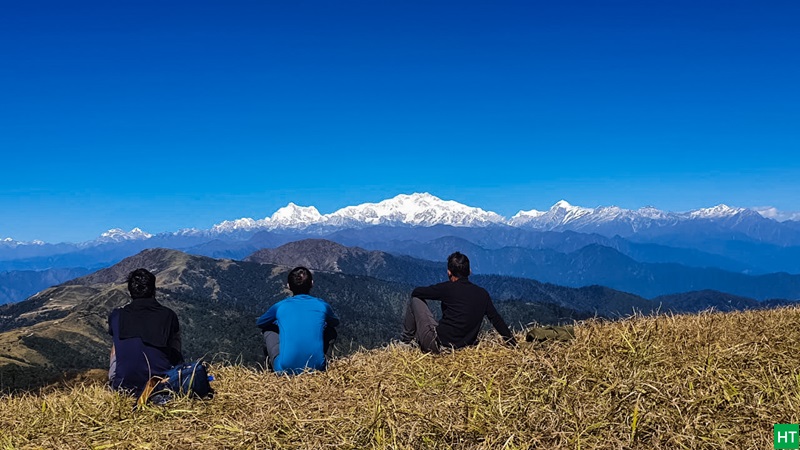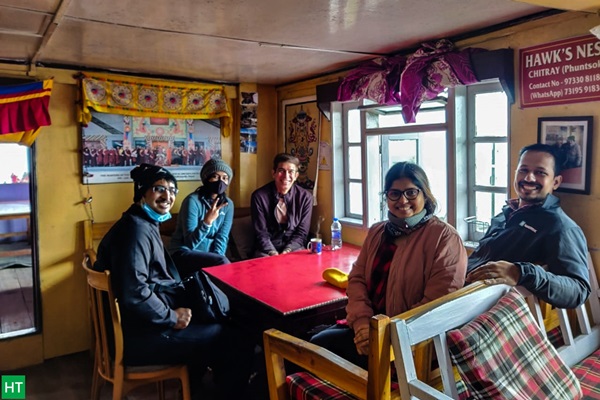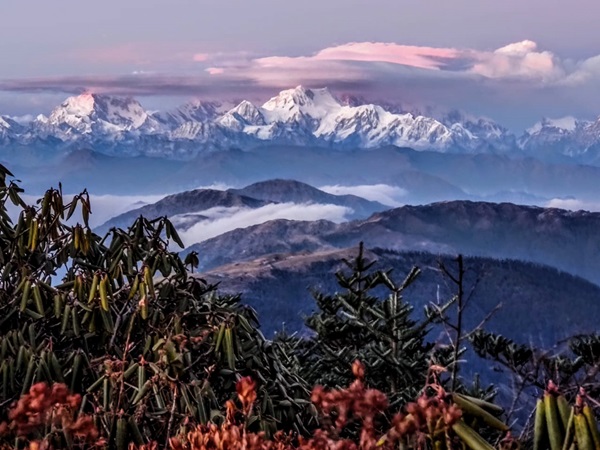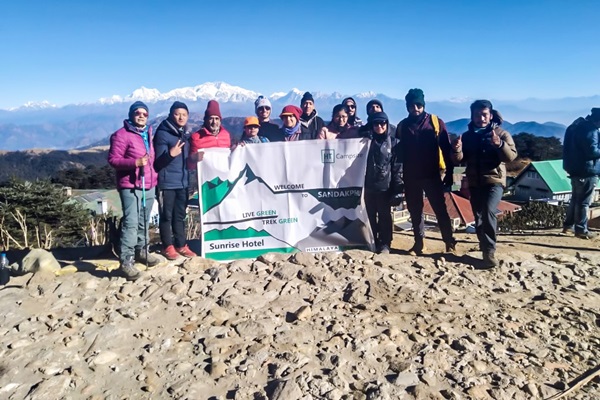 P.S.: All photos are share by HT trekkers and staff.