You must have wondered about what is so special about Goecha La trek? Well, every trek is beautiful to say the least, but Goecha La will literally spellbound you. After monsoon, October onward mornings are encouraging for fantastic view of the high mountains. But that is one side only. Fog and mist in this valley will follow you even in autumn, typically in the afternoon.  It remains rich green, truly a Sikkim speciality. To summarise and keep it short, this is a photo journal of:
Goecha La trek during mid of November 2018.
During day walk it was foggy, which is a bit unusual for this time. Even though the two high points, Dzongri top and Goecha La first view point were fairly clear and presented surreal views of Kanchendzongha.
Weather remained chilly throughout the day and plunging well below freezing at Dzongri and above.
It snowed at Dzongri, around 2/3 inches during the trek.
Here it was how our trekker Soumya Deep captured the mood of the trek. All photos are shared by Soumya Deep.
Initial hike for couple of days of is rather easy, inside forest most of the time. At times it may seem uninteresting if you can't wait to see the high mountains. Wait, you will get your turn later 😎 Essentially you will get to acclimatise inside treeline till you reach Tsokha.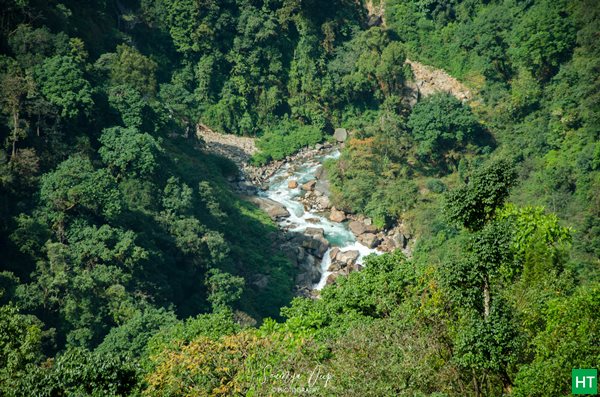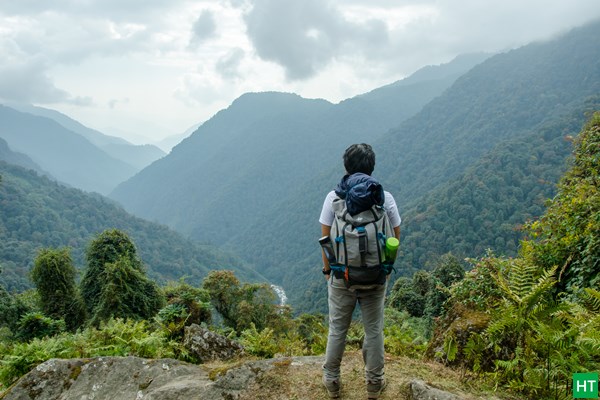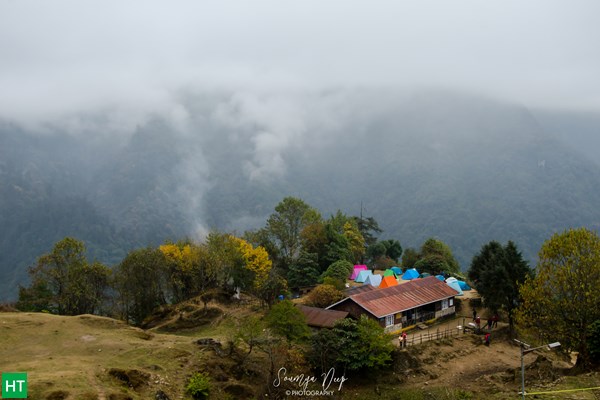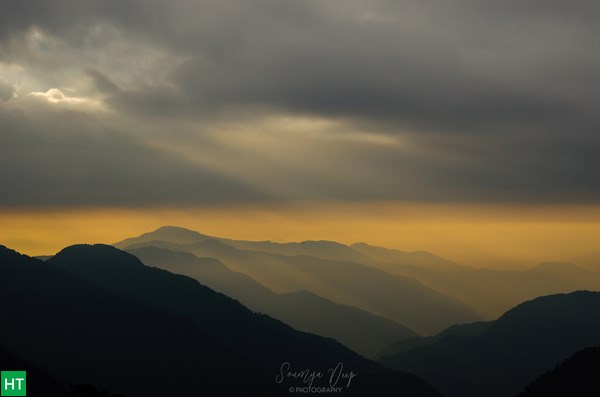 Then comes the difficult climb to Dzongri. A really long and tiring day, covering some 12 Km and significant altitude gain of almost ~ 1000 m/3300 ft. Though you will enjoy the walk amidst one of the best forest stretch on Himalayas, yes, Tsokha to the midway Phedang. On a clear day views from here is fascinating. The second stretch, i.e. from Phedang to Dzongri is challenging, almost no respite from upward winding trail till we reach Deorali. From here it is actually a descent to Dzongri and the camping ground.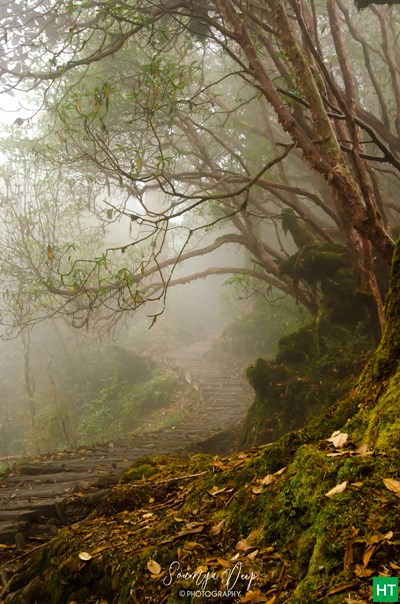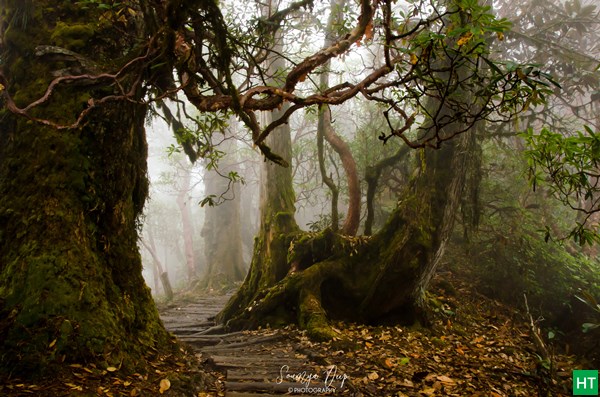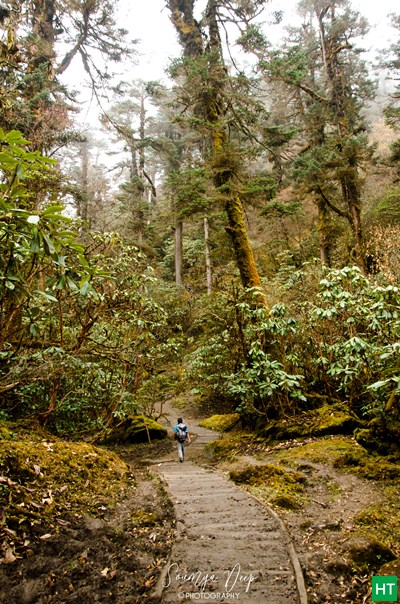 Finally you will reach Dzongri, end of an exhausting day. The altitude of this place is conducive for snowfall, particularly in autumn-fall or spring. And it did…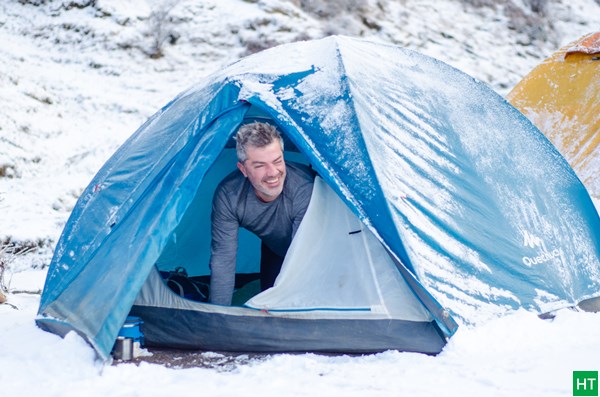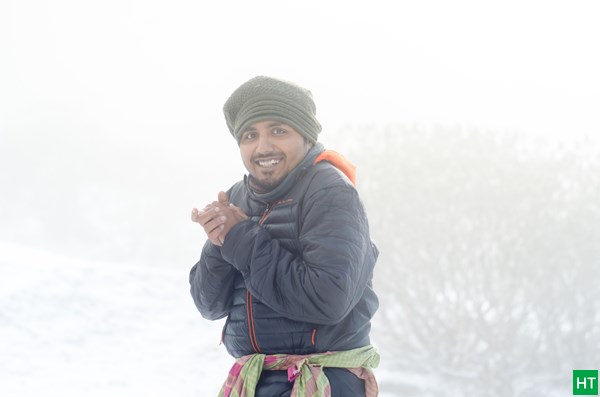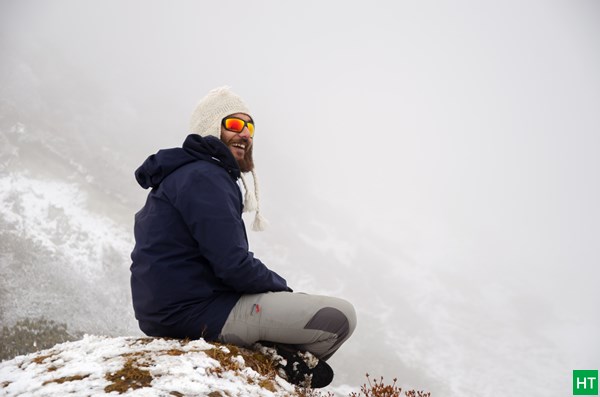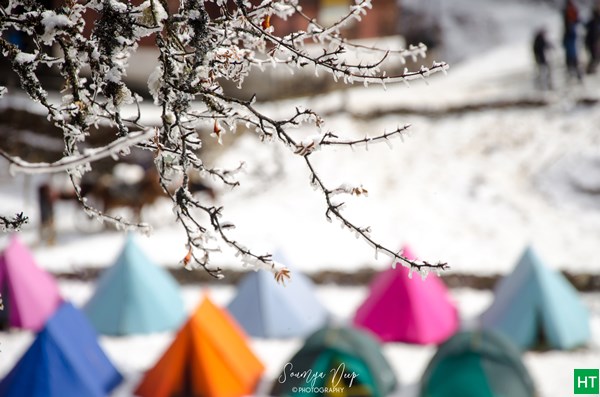 Next morning, gratifying view from Dzongri top. Deposited snow turned the landscape rather unusual  and surreal.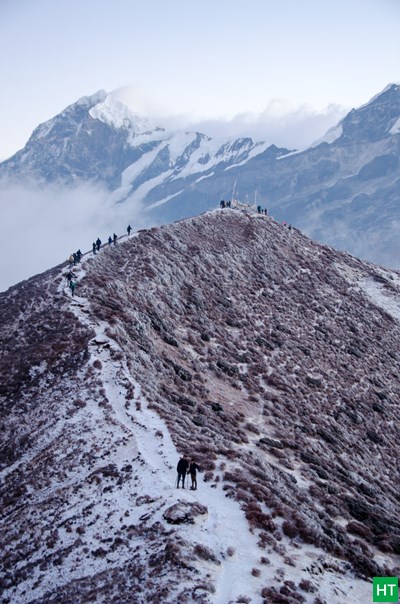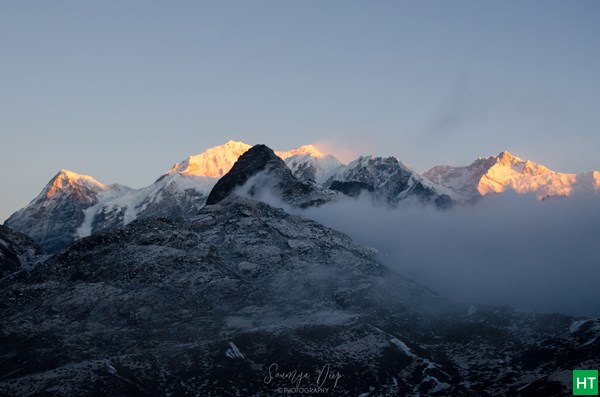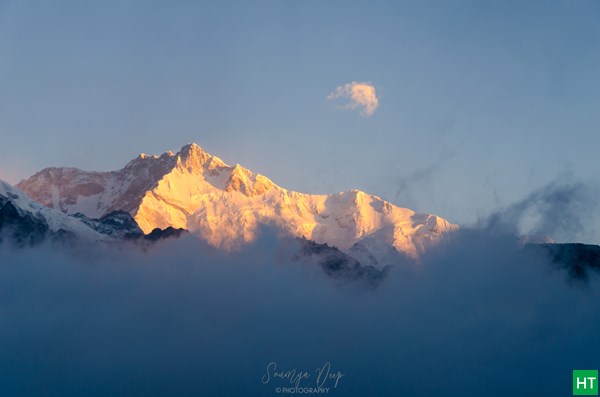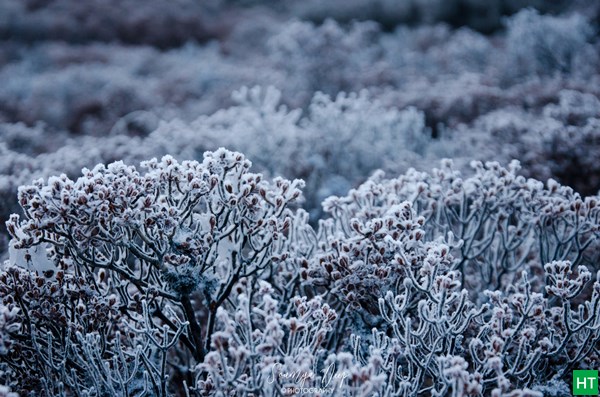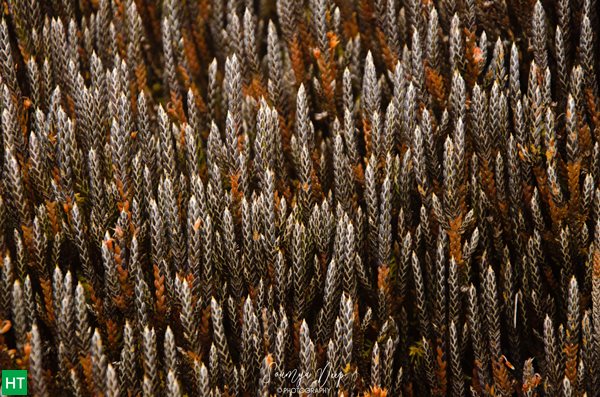 From Dzongri the initial walk is through the meadows followed by a steep descent to Kokchurang. Weather turned misty on the meadows and onward, which is somewhat uncommon in November. This place is beside Prek Chu river and one of the most photogenic places on this trek. Your walk will continue from here to Thansing and finally ending for the day at Lamuney.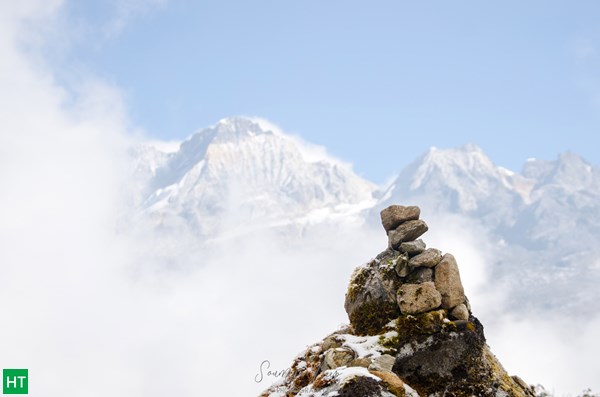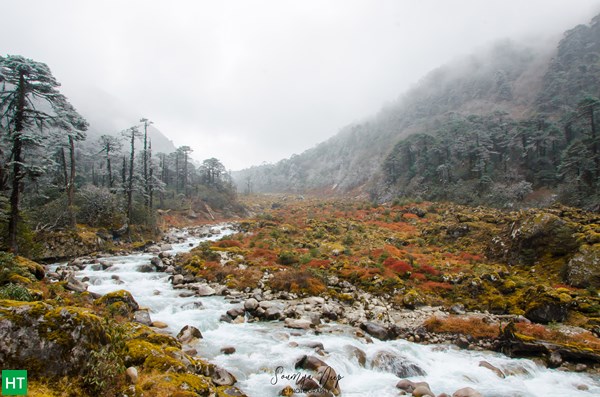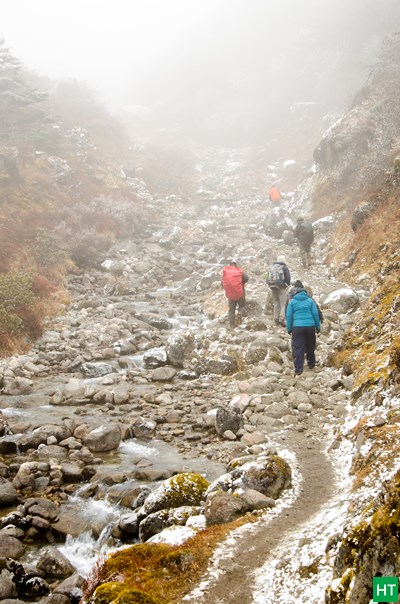 Then comes the "D-Day". Early morning push to Goecha La View Point 1/Sunrise Point, and returning all the way to Kokchurang via Lamuney and Thansing.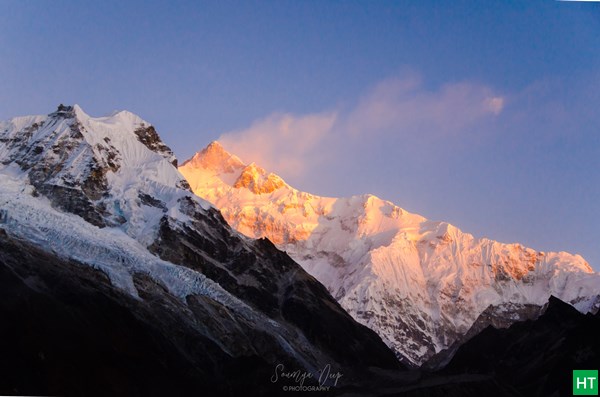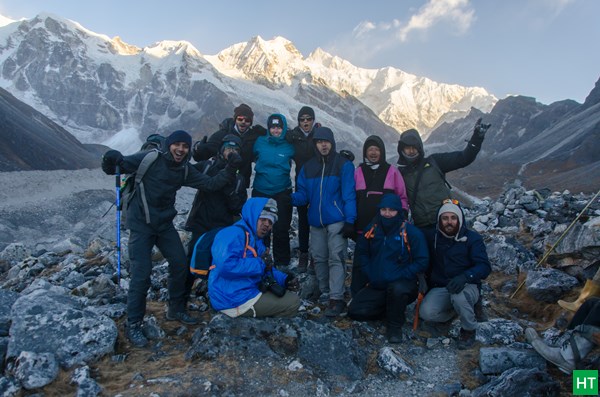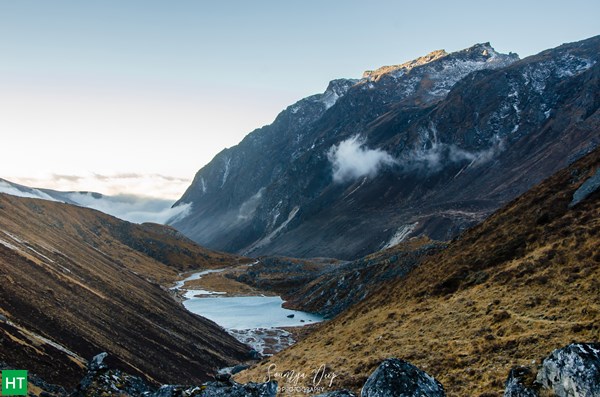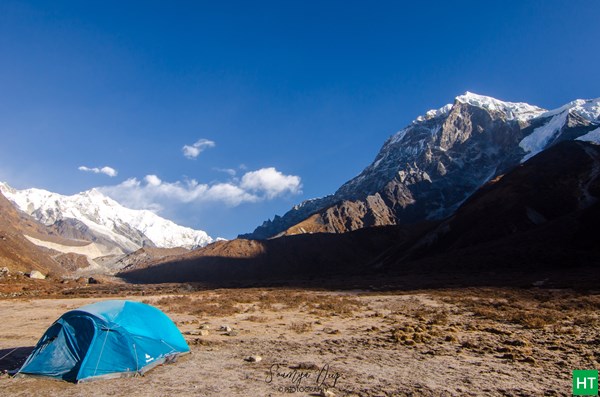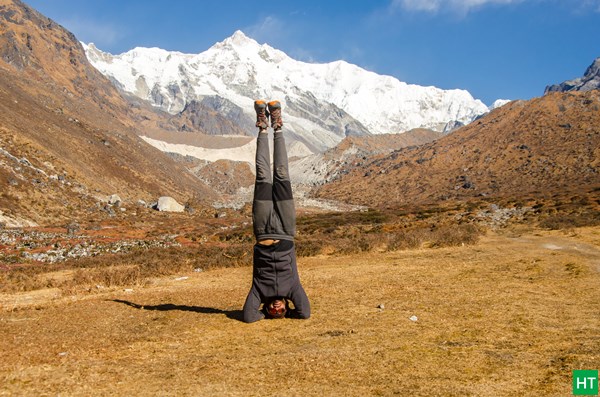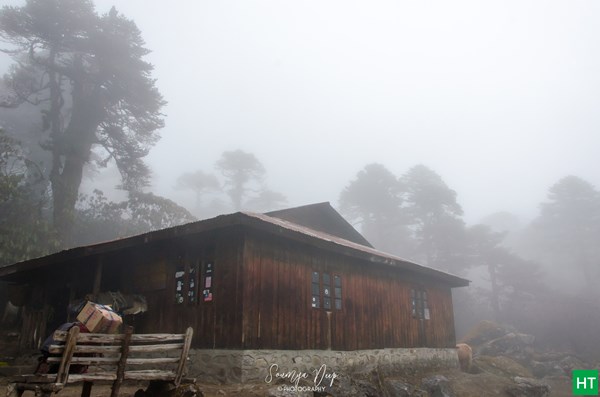 Cloud cover disappeared next morning. It was a bright sunny day. The place seemed a different one producing clear view of mount Pandim. Today's walk is inside dense forest to Phedang a different route bypassing the climb to Dzongri and then tracing the same trail back to Tsokha.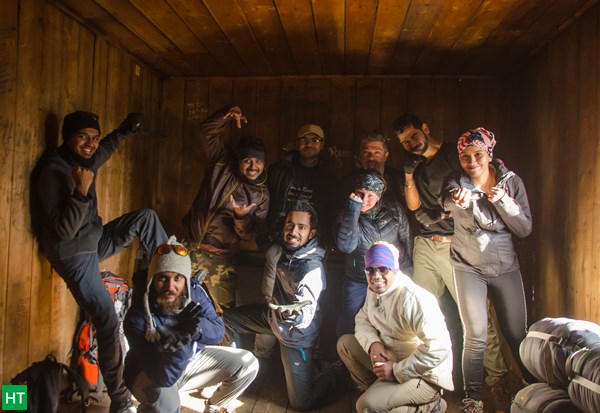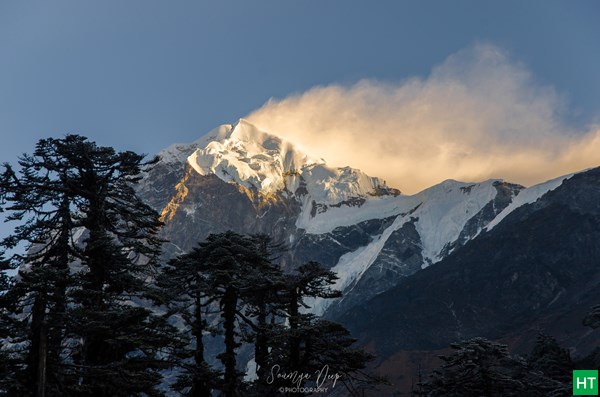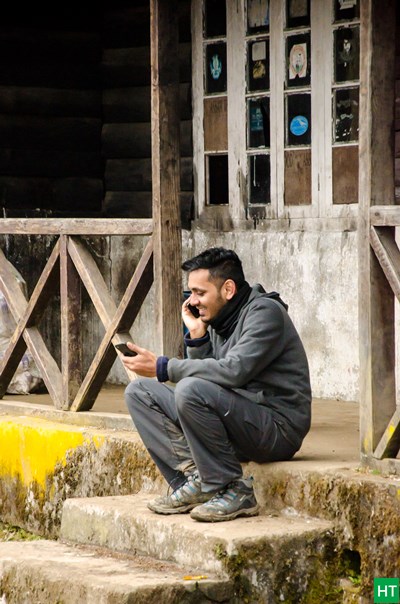 Last day of the trek back to Yuksom. Happy team and happy faces. All well that ends well!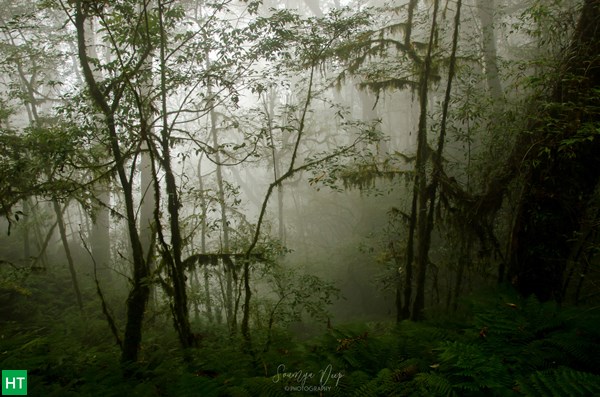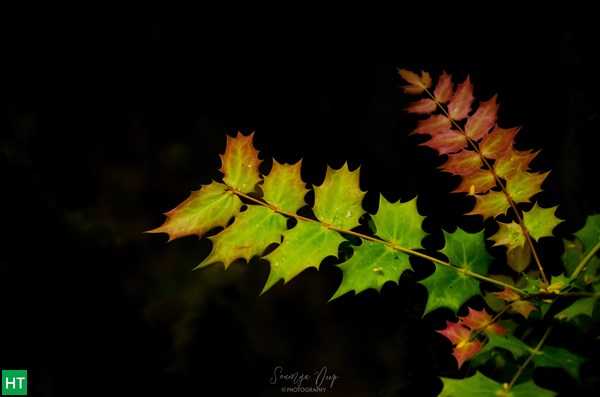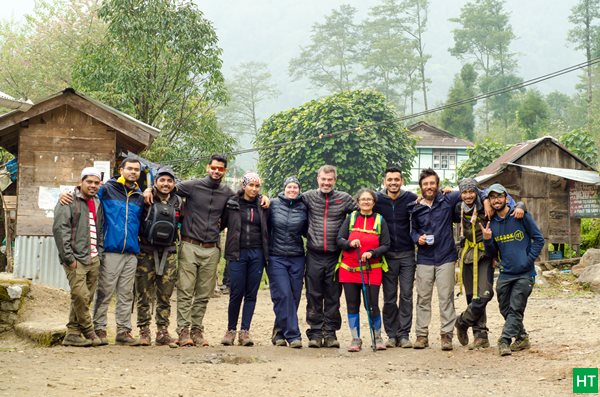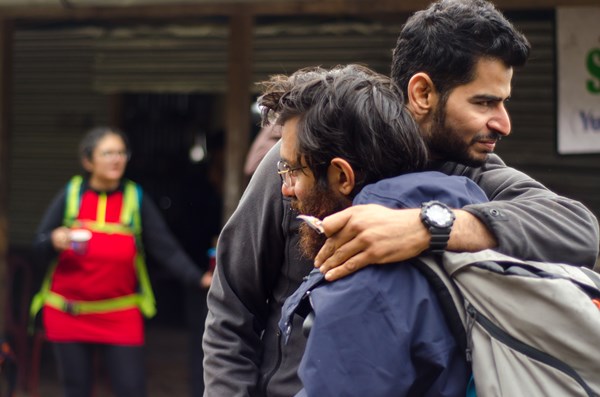 P.S.: All photos captured during HT Goecha La trek from 10th to 19th November 2018. © Soumya Deep.