Based on different type of accommodation during a trek:
Camping treks (in tents on sharing)
Tea House/lodging treks & Homestay treks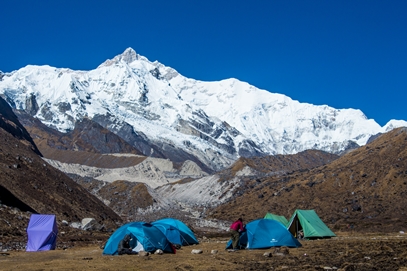 In Indian Himalayas, most of the treks are fully camping treks. During these multi day treks , your accommodation will be either in 3 or 2 persons tent on sharing basis.
Normally there will be motor able road till all the trek bases (trek starting points) and these places have basic lodging accommodation with few exceptions.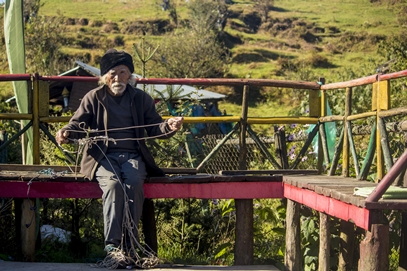 In some Himalayan treks it is possible to stay in local homes. Expect simple rooms, local food and cultural interaction during your stay.
There are some Himalayan Tea House treks in India, of which very few are entirely homestay oriented and some more are partially.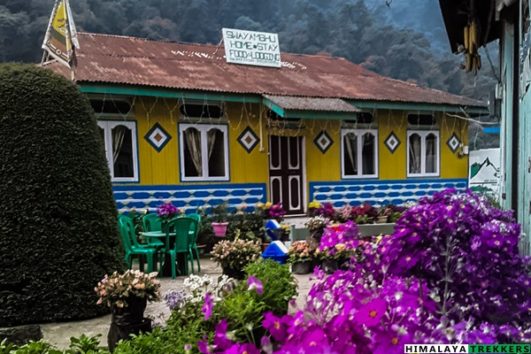 In Indian Himalayas here are few trails where you can get Tea-house or Lodge/Trekkers Hut/Forest Bungalow or simply homestay on the way. You will also get basic meals facility.
Only few of these are truly homestay based accommodation. Rest are simple lodges, seasonal settlements or Trekkers Hut available seasonally or round the year basis.
These are basic accommodations and rooms are triple/quad sharing or dormitories. Don't expect anything fancy but plain and simple place to sleep for the night with bedding facility. Often you will NOT get an attached toilet inside room but a common toilet(s) outside.
Some of these accommodations are seasonal, meaning you will not get accommodation or meal or both during off-season.
There are many advantages as well.
Logistics is light and much easier unlike a camping trek. Within permitted season(s) these treks are flexible for small group of people of 2 to 6 persons. Normally these treks are economic for small groups who wish to go for their private and customised tours.